Ben Havlicek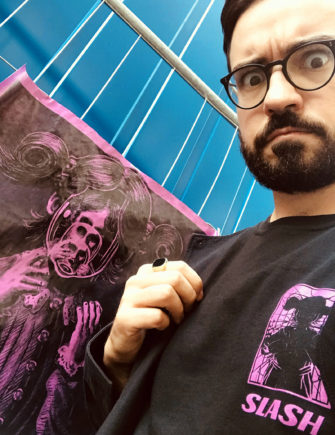 The first time Ben dabbled in the horror genre was at the tender age of (super) 8, when he rescued a VHS copy of THE EVIL DEAD from the bargain bin of an Austrian retail chain. 28 years later, the dead are still evil and have been accompanying Ben on his quest for cinematic original locations in remote castles, basements, and catacombs. Intermittently, Ben and the dead socialize at the SLASH Film Festival, which Ben uses as a second home courtesy of his festival pass. He sometimes likes to ignore the aesthetic demands that he has of his work as a graphic designer in fantastic cinema—where he has a penchant for the occasional feculence, outlandishness or nonsense. The important thing is to find some escape from the horrors of daily life.
Faye Hell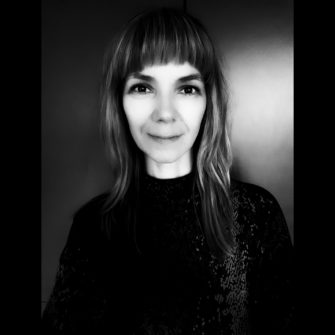 A stone's throw from Vienna, Faye Hell (writer, film historian, professor, and freelance journalist) lives in a house seamed by a forest and a cemetery. A cat fanatic, she prefers to explore the darker realms of art, culture, and society. She wrote her master's thesis in cultural studies (focusing on film) about serial killers in film and their historical models. In her work as a writer, she combines subtle horror with graphic violence and obscenity. Her works have garnered many accolades; her debut novel, Keine Menschenseele, received the Deutscher Phantastik Preis in 2016.
For the third year in a row, she is a member of the Fright Nights Film Festival jury and was a guest at the Nackt & Mutiert talk series hosted by Jörg Buttgereit and Christian Fuchs. She teaches film history and creative writing in the upper level of an Austrian high school.
Til Kleinert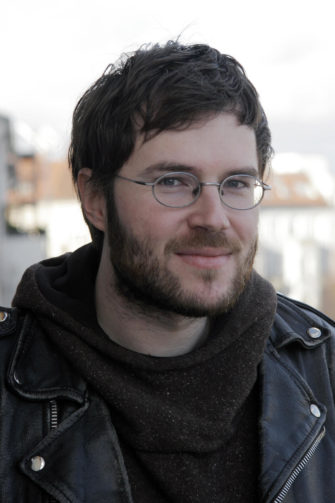 Born 1980 in Berlin (East at the time). He drew comics in his youth and directed claymation movies with his friends. After graduating high school, he interned at Berliner Volksbühne and studied directing at the German Film and Television Academy Berlin (dffb) from 2004. During his studies he made two award-winning shorts—one of them was KOKON, which won the Golden Lola in 2009.
In 2014, he completed his feature horror movie THE SAMURAI, which received the Méliès d'Argent as the best European fantastic film. Since, he has primarily worked as a writer in fantastic cinema, including as the co-creator and head writer of the Sky series HAUSEN as well as the Netflix series THE GRIMM REALITY currently in production. Additionally, he has been developing his own feature projects for the big screen.
International Jury
Todd Brown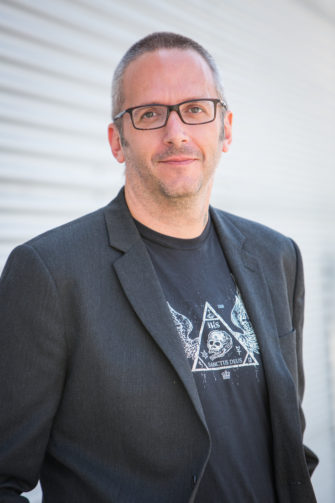 An experienced film festival programmer and founder of international and independent film focused website ScreenAnarchy.com (originally TwitchFilm.com), Todd Brown joined XYZ Films in 2009 as Head of International Acquisitions. In his time at XYZ, Brown has shown a strong fo- cus on emerging talent and territories and has served as a producer or executive producer on a wide range of Cannes, Toronto and Sundance selected titles such as The Raid, Spring, Bush- wick, XX and many more.
Tania Morissette
Based in Montreal, Tania Morissette has always had a passion for genre films. Following her studies in cinema at Concordia University, she worked at several festivals such as TIFF where she found her calling. She joined the Fantasia International Film Festival in 2017 where she currently works as Deputy Director of the organisation. In 2020, she began working with the Frontières International Coproduction Market, where she curates the Shorts to Features Lab.
Moritz Peters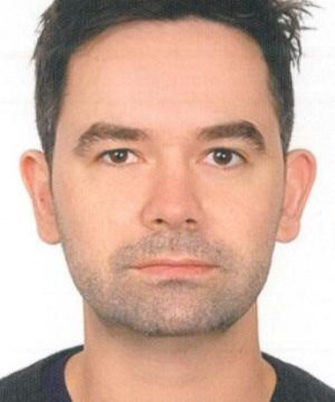 Moritz Peters joined the distribution company Plaion Pictures (formerly known as Koch Films) in 2004 and since 2009 has been overseeing all content-related matters in his role as director of acquisitions. For Plaion Pictures' home entertainment lineup, Moritz put together a slate of classics from the creme de la creme of genre directors, including Joe Dante, Brian De Palma, David Cronenberg, Tobe Hooper, David Lynch, George A. Romero, and Sam Raimi. His idea in the 2000s to publish Giallo films and Italian westerns in deluxe home-entertainment editions with modern artwork helped them gain a level of recognition they'd never had before. Moritz was also responsible for the acquisitions of new works from directors such as Dario Argento, Darren Aronofsky, Park Chan-wook, Panos Cosmatos, Julia Ducournau, Gareth Edwards, Veronika Franz and Severin Fiala, Bong Joon-ho, Marvin Kren, Nicolas Winding Refn, Stefano Sollima, Richard Stanley, and Johnnie To, among many others.