My First Slash
Multiple | 73 Min | DCP
Filmcasino
Sa,24.09.▸15:30
Tickets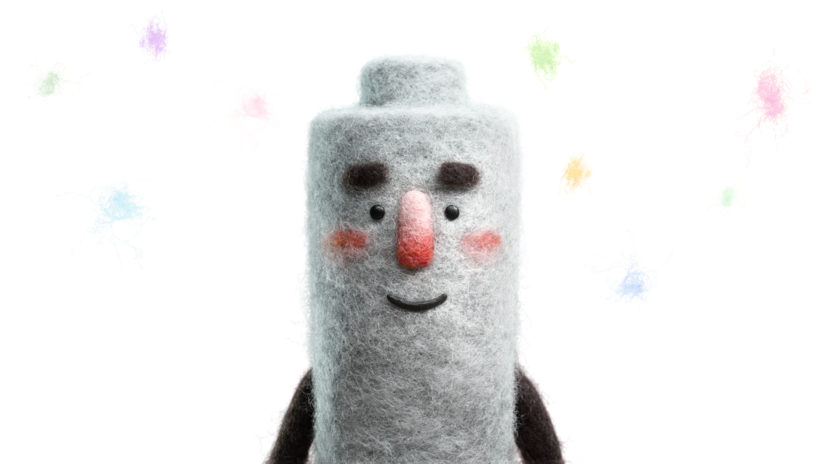 Hoping to spark a lifelong interest in fantastic cinema with a warm welcome to the SLASH family, we're proud to present our first-ever short film program dedicated to the lively imagination and curiosity of a younger audience that's sure to bring big laughs to people of all ages.
We will reach for the stars, go to lofty heights and even outer space, where we learn what friendship and helping out others really means. When we fall down, we will find ways to get back up and in the end might be able to find our true self. We will get to know family dynamics, go on adventures with people who accompany us even in hard times, when we might have to deal with the loss of a loved one. After all, at SLASH we stick together and lift each other up, no matter what the universe throws at us.
Recommended for children aged 9 – 12.
---
UP YOU GO
Roxann Gan Hua Xuan | SG 2021 | 4′
Austrian premiere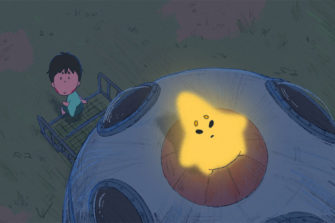 When a star comes crashing down from the sky, a young boy uses his wits and his will to send it back on its way to the heavens above.
---
FETCH
Sam Gill | NZ 2021 | 18′
Austrian premiere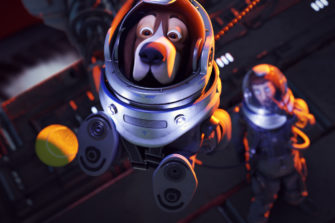 When isolation and loneliness get the better of a space-station caretaker, the entire facility is put at risk. It's up to his loyal, big-hearted canine friend to overcome his fears and save the day.
---
OROGENESIS
Axel Vendrely, Damien Barthas, Lise Delacroix, Emma Gaillien, Pierre Legargeant, Roland Van Hollebeke | FR 2021 | 6′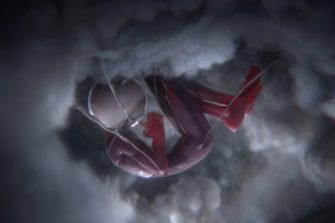 A tiny cyclops born in the sky, falls from the clouds and crashes into the desert. What follows is an epic quest for ascension.
---
THE FALL
Desirae Witte | CA 2021 | 2′
Austrian premiere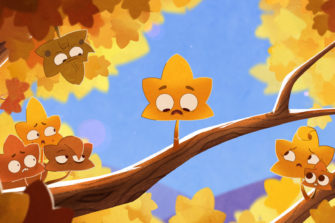 Leafie the maple leaf loves to show off, but when their dance moves take an unexpected turn, the harsh realities of the season come crashing down.
---
GRANDPA
Théo Bonviovanni, Sophie Ouvrard, Valentine Rolland, Hugo Martins, Thomas Piot, Nell Molinier | FR 2021 | 6′
Austrian premiere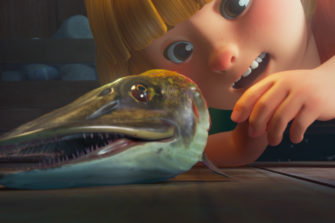 An adventurous dive in a little girl's farewell to her grandfather as she relives her memories of a shared fishing trip.
---
BATTERY DADDY
Seung-bae Jeon | KR 2021 | 6′
Austrian premiere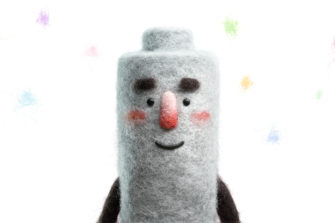 Have you ever wondered who powers all the appliances around your house? Battery Daddy is on the job 24/7 – and it's exhausting!
---
THE ZILLAS HAVE A PICNIC
Christian Franz Schmidt | DE 2020 | 4′
Austrian premiere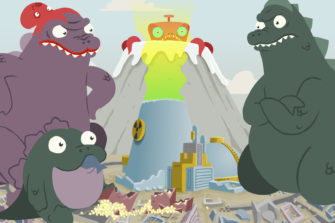 The Zillas, a huge family of lizards, emerge from the sea and notice that their traditional picnic area is inhabited by humans and other monsters.
---
THEM
Sunitha Sangaré | CH 2020 | 7′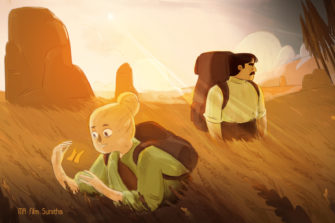 A father struggles to accept his daughter's gradual metamorphosis. On the run from strange forest creatures with whom she has more in common with each passing day, the father has to learn that letting go can be an act of love.
---
LINH, MAGIC POWDER
Leo Dinh | VT 2021 | 7′
Austrian premiere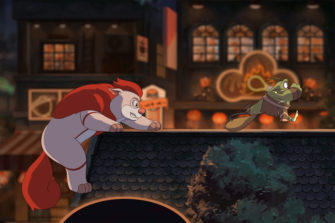 Rocky Dog chases Bloody Frog all through the streets of the magical world of Linh until finally they burst through the door of Uncle Pig Chef's restaurant, ruining the best dining experience in town.
---
THE SPRAYER
Farnoosh Abeo | IR 2022 | 8'
Austrian premiere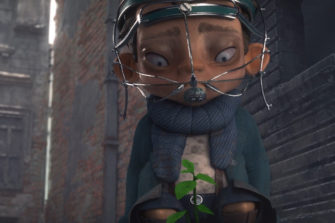 A war on all plant-life has broken out, but as one soldier in the Sprayer Army grows a conscience, a revolutionary seed of hope starts to blossom.
---
Screenings
Filmcasino
Sa,24.09.▸15:30
More films you might like