Fantastic Shorts Competition – Chapter I
Multiple | 101 Min | DCP
Being true to yourself can be tricky, especially if the powers that be love telling you how you should act. With the disruptive wave of a Q-tip that could be a magic wand, SLASH conjures fresh and feral perspectives in which young girls and women quickly grow wise to the fact that they don't need anyone to figure themselves out. Join us for a walk on the wild side where supportive sisterhood, secret covens and pack hunting are all on the spectrum of self-reliance that fuels the fire of self-empowerment. Enter the feminocentric space of these wickedly modern works and experience a rite of passage in which reconnecting with one's roots triggers an ancestral rebirth that transcends limitations and expectations. As roaring women reclaim the dinosauric ferocity of their voices and nourish their bodies—with nonconforming warts and unplucked feathers!—however they see fit, men will learn the consequences of not zipping their lips. Marakachi …
---
HUELLA
Gabriela Ortega | US 2021 | 14′
European premiere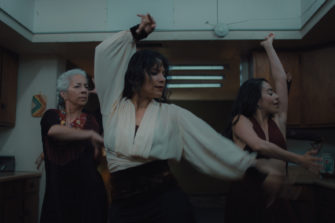 When the death of her grandmother unleashes a generational curse, a disenchanted flamenco dancer resigned to a desk job is forced to experience the five stages of grief through a visit from her female ancestors, pushing her to finally break the cycle.
---
SPELL ON YOU
Sarah Lasry | FR 2021 | 23′
Austrian premiere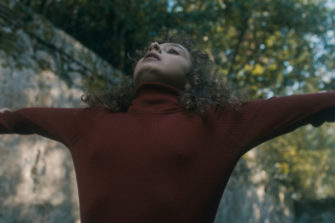 With a wart on her nose, Salomé is no longer daddy's little princess. But faced with rejection and fueled by imagination, she taps into her inner magic, determined to cast a spell.
---
BLOOD RITES
Helena Coan | UK 2021 | 19′
European premiere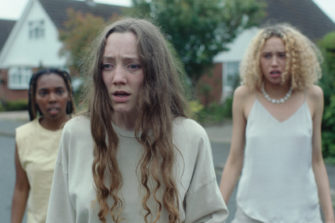 Three teenage girls with a monstrous hunger begin to unravel in the English Fens.
---
FLEDGE
Hani Dombe, Tom Kouris | IL 2021 | 15′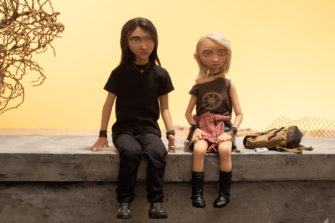 A young immigrant girl yearns to fit in with her peers yet struggles to deny her roots as her body sprouts feathers in this folkloristic stop-motion fantasy about authenticity.
---
CHICKS
Geena Marie Hernandez | US 2022 | 12′
European premiere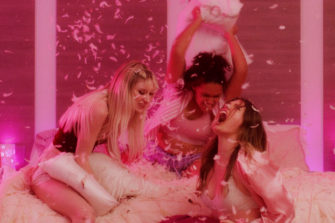 A girly, cotton-candy colored slumber party unravels when a shy teen becomes the center of a bizarre nighttime ritual.
---
THE COUPON
Laura Seay | US 2021 | 18′
International premiere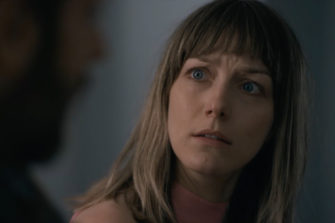 A woman finds herself embroiled in a Kafkaesque legal nightmare when her husband gives away the cutesy romantic coupon she made for him to a stranger, and that stranger shows up on her doorstep demanding she honor it.
---
Screenings
Metro
We,28.09.▸20:30
More films you might like