Jungle Holocaust
Ultimo mondo cannibale | Ruggero Deodato | IT 1977 | 88 Min | DCP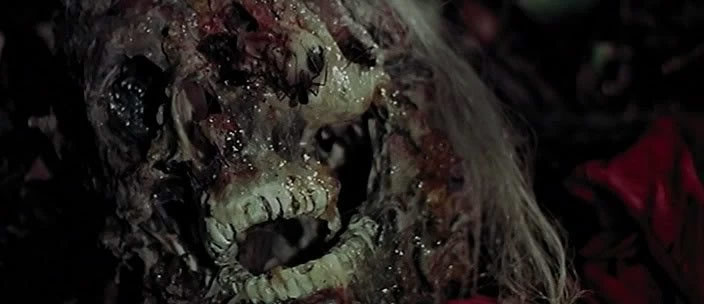 Ruggero Deodatos erste Expedition ins Kannibalenfilm-Genre beginnt mit einer Bruchlandung. Nach unruhiger wie unheimlicher Nacht machen sich drei Männer auf in den Dschungel, um die verschwundene Swan zu suchen. Im dichten, dampfenden Grün kämpfen sie bald nicht nur gegen die erbarmungslose Natur, sondern auch gegen Kannibalen. Jungle Holocaust ist eine ethisch zumindest dubiose Abmischung aus klassischen Abenteuerfilm-Tropen und extremen Gewaltdarstellungen, erzählt als Culture Clash zwischen Zivilisierten und "Wilden" und immer noch enorm potentes Schockreizmittel mit Verstörungsgarantie.(mk)
In memoriam Ruggero Deodato
Das SLASH Filmfestival präsentiert die neu restaurierte Fassung des Films, die bei den Filmfestspielen von Venedig 2023 uraufgeführt wurde. 
Warnung: Dieser Film enthält Darstellungen von Gewalt an Tieren und nicht simulierte Tiertötungen.
Ruggero Deodato
Deodato, Ruggero (1939–2022) was a friend of SLASH and master of genre film. Starting out as an assistant for the likes of Roberto Rossellini and Sergio Corbucci, by the late 1960, he had begun directing the most delicious exploitation fare. His mondo movies Jungle Holocaust, Cannibal Holocaust and Cut and Run are the stuff of legend, as is The House at the Edge of the Park. After a long pause, he returned to the movies in the 2010s, directing segments of the anthologies The Profane Exhibit (SLASH 2022) and Deathcember (SLASH X-MAS 2019) as well as the daring shocker Ballad in Blood. Signore Deodato presented the latter at SLASH 2016, where he also gave a masterclass.
Spieltermine
Metro
Sa,23.09.▸23:30
Mehr aus unserem Programm