Fantastic Shorts Competition – Chapter II
Diverse | 100 Min | DCP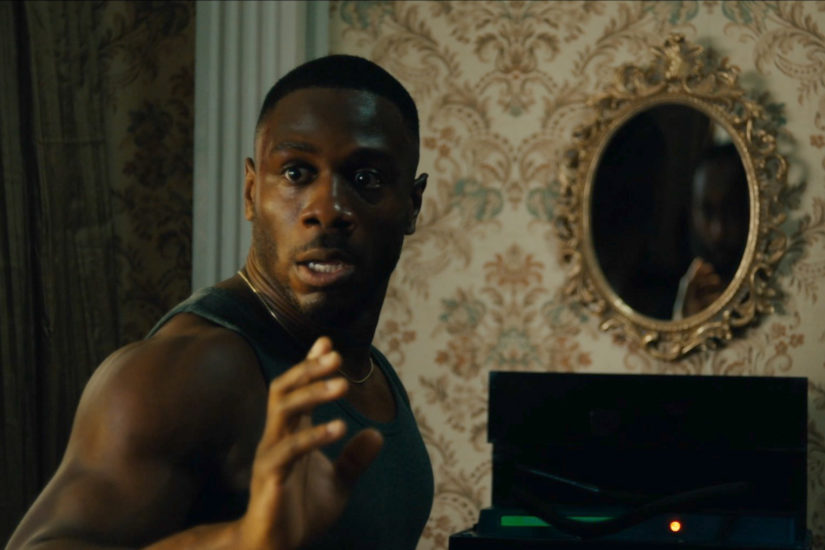 Beim SLASH pflegen wir ein kompliziertes Verhältnis zum Tod: Grauen, Angst, Faszination – und zuweilen erlauben wir uns auch das ein oder andere Späßchen mit ihm. Wir haben gelernt, dass man den Sensenmann nur schwer austricksen kann – es sei denn, man macht sich seinen überraschend bürokratischen Arbeitsablauf zunutze. Der Tod kann auch die Möglichkeit für einen Neuanfang bieten und die Chance, sich von veralteten Denkmustern zu befreien. Während wir auf unseren großen Abschied warten, werden wir mit den Schrecken des Alltags konfrontiert, die oft schwerer zu ertragen sind als die Unausweichlichkeit des Todes. Gefangen im Netz aus Privilegien und Ungleichheit, das unsere Gesellschaft umgibt, sind wir gezwungen, nach den Regeln einer grausamen Real-Life-Variante von Monopoly spielen, in der Wohlhabende gegen weniger gut Betuchte ausgespielt werden und wir fast jeden Preis zahlen, um dazuzugehören. Vom Tag unserer Geburt an versuchen wir, das Gespenst der systemischen Unterdrückung zu vertreiben; ein Kampf, der zu unerwartet gewalttätigen Extremen führen kann, obwohl wir eigentlich nur anerkannt und respektiert werden wollen, wie wir sind.
---
DEADLINE
Idan Gilboa | IL 2023 | 13′
Österreichpremiere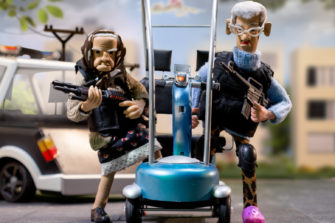 Sickened by society's disregard and disrespect, two senior ladies strike up a brave friendship and go on the run when a bureaucratic Grim Reaper starts giving chase.
---
SAID OF A DEER THAT SHEDS ITS ANTLERS
Salomé Crickx| BE 2023 | 20′
Österreichpremiere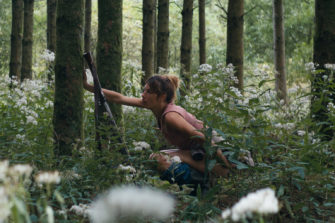 Today is the 167th annual moult, a ceremony to promote ideological renewal. This year, in this countryside village, it is Ben and his parents' turn to experience the moult.
---
INCOMPLETE
Zoey Martinson | US 2022 | 11′
Österreichpremiere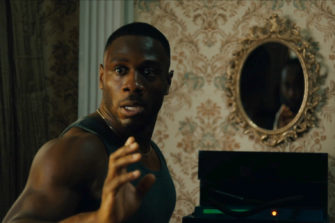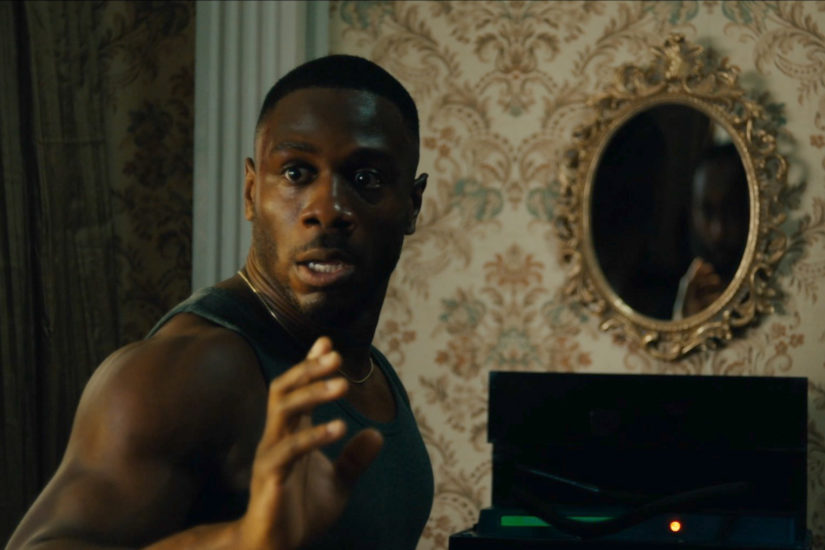 Evan is on house arrest in a haunted house. Or so he thinks?
---
FOREIGNERS ONLY
Nuhash Humayun | BD 2022 | 15′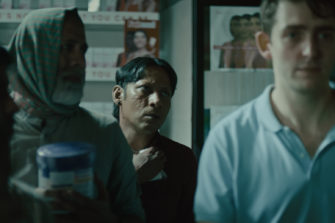 When a homeless tannery owner keeps finding apartments reserved for "foreigners only," he'll do whatever it takes to have skin in the game.
---
SWEET TOOTH
Joséphine Darcy Hopkins | FR 2022 | 26′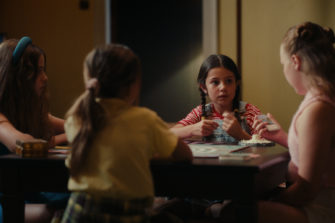 Young Madeleine accompanies her mother, a nail beautician, to meet new clients. As she arrives at the stately home, three girls invite her downstairs to play a ruthless board game…
---
A ROADSIDE BANQUET
Peiqi Peng| US 2022 | 16′
Österreichpremiere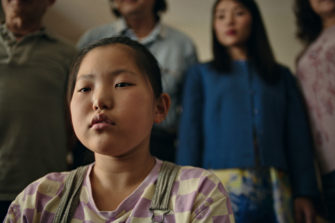 When Mai, an eleven years old Chinese girl, learns that her parents only ever wanted a boy, her body undergoes a strange transformation at her baby brother's first birthday party.
---
Spieltermine
Metro
Di,26.09.▸20:30
Mehr aus unserem Programm