Fantastic Futures
Diverse | 93 Min | DCP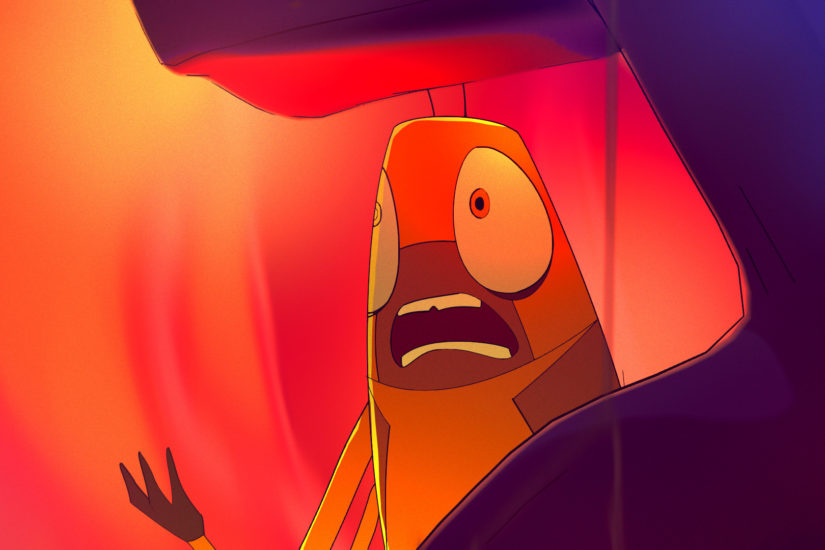 Die dritte Ausgabe von Fantastic Futures, dem SLASH-Showcase für die besten Nachwuchstalente, widmet sich exklusiv den Werken von Filmstudierenden. Zu entdecken gibt es acht Filme von unterschiedlichen Filmschulen, die euch beim Ausblick auf eine fantastische Zukunft des Genrekinos das Wasser im Mund zusammenlaufen lassen werden. Von kulinarischen Köstlichkeiten mit widerspenstigem Essen bis hin zu brutalen Küchenschlachten und dystopischen Verkostungen brauen diese Kurzfilme einen Sturm apokalyptischen Ausmaßes zusammen und lassen euch in die Tiefen alptraumhafter Verzweiflung stürzen. Neid wird zu Völlerei in einer surrealen Spielplatzeskapade, in der die Starken die Schwachen fressen, während ein Aktmodell in einer Kunstgalerie herausfinden muss, wie es sein Selbstbild nähren kann, ohne von anderen verunsichert zu werden. Essen oder nicht essen? Setzt euch zu uns an den Tisch und findet heraus, ob ihr dem widerstehen könnt, was diese zukünftigen Tastemaker kredenzen.
---
REMOVE HIND LEGS BEFORE CONSUMPTION
Lukas Wind, Leslie Herzig, Finn Meisner | CH 2022 | 4′
Österreichpremiere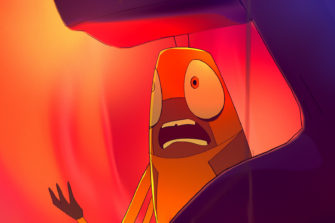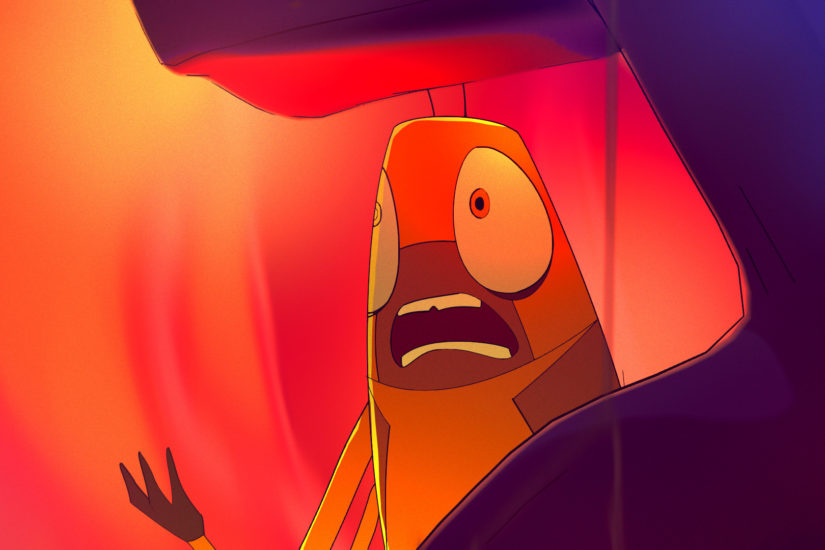 In an insect food farm, millions of crickets are being bred, frozen, packaged and fried. One cricket heroically tries to escape his catastrophic fate.
---
CHEF GUSTAV
Luke Frangeskou | UK 2023 | 3′
Internationale Premiere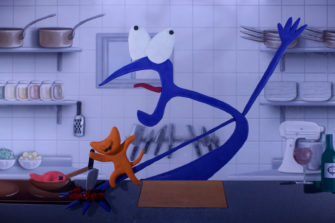 A proud chef is cooking a fancy meal but is forced to fight a mischievous cat who will stop at nothing to steal the food he is cooking.
---
THE LAW OF THE JUNGLE GYM
Yoon Hei cho | US 2022 | 6′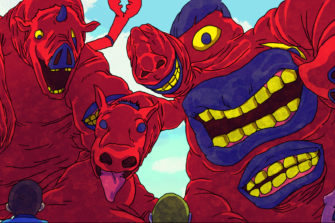 Lunchtime at a peaceful school. Children discover they can transform into animals. The only problem is when will they stop?
---
ON THE 8TH DAY
Agathe Sénéchal, Alicia Massez, Elise Debruyne, Flavie Carin, Théo Duhautois | FR 2023 | 8′
Weltpremiere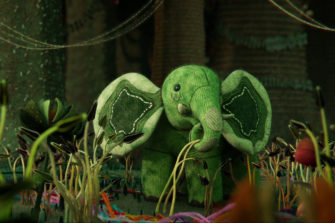 It took 7 days to create the world; it only took one to disrupt its balance.
---
PERFECT CITY: THE BRAVEST KID
Shengwei Zhou | US 2023 | 6′
Österreichpremiere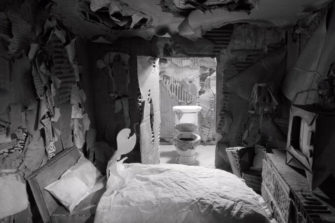 Chased by his nightmarish knife-hand, a Paper Boy has to confront his real fear.
---
THE THIRD EAR
Nathan Ginter | US 2023 | 13′
Europäische Premiere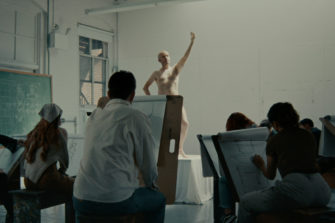 After seeing a botched depiction of himself, Sammy, a nude drawing model, sprouts an ear from the back of his head, spiraling his sense of self-image and life out of control.
---
THE HAND THAT FEEDS
Helen Hideko | AT 2023 | 24′
Österreichpremiere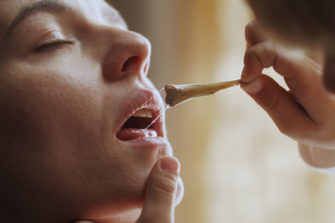 When forced to move in with her suffocatingly sweet, controlling mother-in-law, a single-mom is plagued by a creeping sense of unease. How long can she grit her teeth and swallow everything while denying the rage that is growing in her gut?
---
THE TASTER
Sophia Bierend | DE 2022 | 29′
Österreichpremiere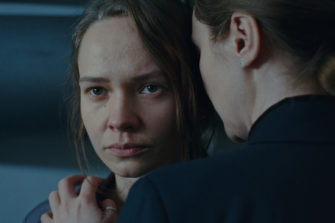 In near-future Romania, Ozana is chosen to work as the new taster girl for the occupying forces. But already on her first day of work she breaks the most important rule: never look the leader in the eye.
---
Spieltermine
Metro
Mi,27.09.▸18:00
Mehr aus unserem Programm