Year of the Shark
L'année du requin | Ludovic Boukherma, Zoran Boukherma | FR 2022 | 84 Min | DCP
Filmcasino
Mo,26.09.▸18:00
Tickets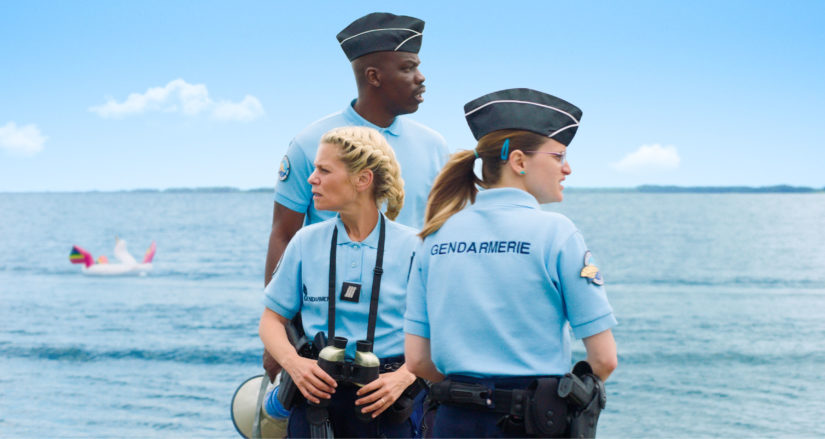 Zwei Jahrzehnte lang hat die leidenschaftliche Dorfpolizistin Maia den verschlafenen Küstenort La Pointe vor Gefahren beschützt, von denen es genau genommen keine gegeben hat. Jetzt steht sie kurz vor ihrer Pensionierung und wünscht sich nichts sehnlicher als einen letzten (eigentlich ersten) großen Fall. Als ein Hai einen Surfer attackiert, sieht sie ihre Chance gekommen. Nach Teddy versetzen die Brüder Boukherma erneut eine liebevolle Provinz(ler)satire mit aromatischem Genresaftl: Year of the Shark ist der originellste und lässigste Killerfischfilm seit langer Zeit.
V O R F I L M
SHARK
Nash Edgerton, AU 2021, 14′, eOV
Österreich-Premiere
Wer einmal lügt, dem glaubt man nicht, und wenn er auch die Wahrheit spricht.
Ludovic Boukherma, Zoran Boukherma
are twin brothers who grew up in rural France. Escaping to Paris, they studied at La Cité du Cinéma and L'École de la Cité, both founded by Luc Besson. After their debut, Willy the First, they went on to explore the werewolf theme in Teddy (SLASH 2021), which was shown in the Official Selection of the 2020 Cannes Film Festival. It starred Christine Gautier, who is also featured in their most recent effort, Year of the Shark.
Spieltermine
Filmcasino
Mo,26.09.▸18:00
Mehr aus unserem Programm