Unicorn Wars
Unicorn Wars | Alberto Vázquez | ES/FR 2022 | 92 Min | DCP
Filmcasino
Sa,01.10.▸18:00
Tickets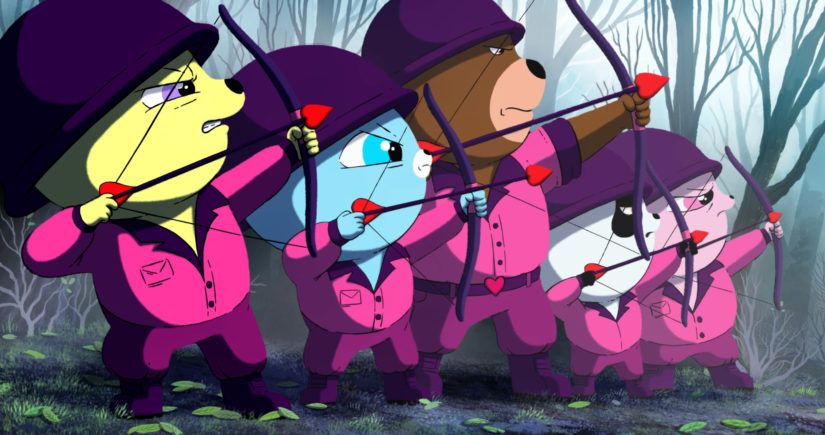 Was auf den ersten Blick aussieht wie die Kinofassung eines Adult-Swim-Cartoons (nicht, dass das was Schlechtes wäre!), entpuppt sich als unheilige Kreuzung zwischen den Glücksbärchis und einem Anti-Kriegsfilm mit überraschend dramatischer Schlagkraft. Kleine niedliche Bären trainieren im Militärlager. Indoktrination, Gruppendruck, Bullying und Genozidfantasien sind an der Tagesordnung, bevor eine Truppe eher unerfahrener Rekruten in den angrenzenden magischen Wald entsandt wird, um die dort lebenden, zutiefst verhassten Einhörner auszulöschen. Eine Schlacht auf Leben und Tod beginnt.
V O R F I L M
CUTIES
Theo W. Scott, UK 2021, 5′, no dialogue
Österreich-Premiere
Die ewige Frage "Gibt es noch Hoffnung für die Menschheit?" in Form einer surrealen Animation.
Alberto Vázquez
is an animation director, illustrator, cartoonist, and three-time Goya award winner. His books, comics, and illustrations have been published around the world, frequently providing the source material for his animation films. His short Birdboy was later expanded into his feature debut Birdboy: The Forgotten Children, while the groundwork for his second feature, Unicorn Wars, was laid with the 2013 short Unicorn Blood.
Spieltermine
Filmcasino
Sa,01.10.▸18:00
Mehr aus unserem Programm