retrospective
Sleepaway Camp
Sleepaway Camp | Robert Hiltzik | US 1983 | 84 Min | 35mm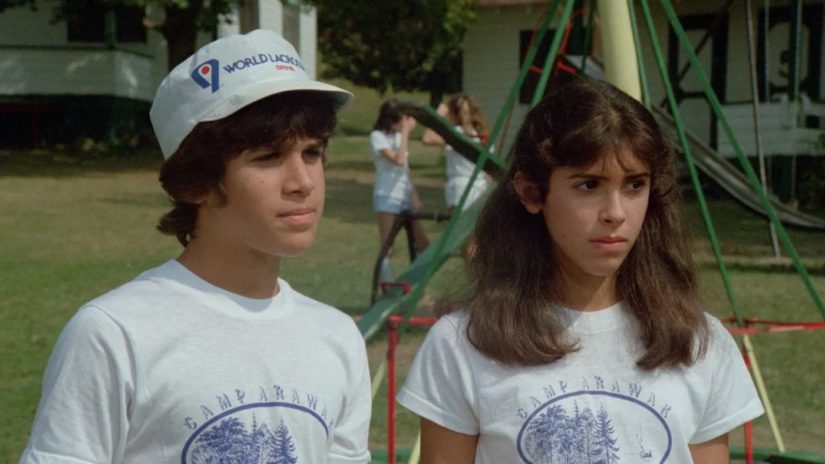 Die schüchterne Teenagerin Angela verbringt den Sommer in einem Ferienlager, in dem sich bald mysteriöse Todesfälle häufen. Sleepaway Camp ist ein Prime Cut des Slasher-Kinos US-amerikanischer Bauart, der mit dem üblichen Reigen angestauter Hormone und alldieweil hervorblitzendem nackten Fleisch (hier überwiegend das von jungen Männern) beginnt und sich zum vulgären Whodunit mit netter Gore-Garnitur emporschraubt, um schließlich in einem unvergesslichen Ende zu kulminieren. Ebenso kultisch verehrt wie umstritten, bleibt Regisseur Robert Hiltziks einziger Kinofilm glitzernder Kristallisationspunkt der Slasher-Kunst.
Print courtesy of the Academy Film Archive.
Mit freundlicher Unterstützung des Filmarchiv Austria.
Robert Hiltzik
was twenty-five years old and fresh out of film school when he made Sleepaway Camp (1983) with a self-raised budget of just 350,000 dollars. He was not involved in its sequels but instead attended law school and worked as a partner in a New York City law firm. After learning late about the movie's fame, he later wrote and directed Return to Sleepaway Camp (2008), which is a straight-to-video sequel to the original. He has made no other films.
Spieltermine
Metro
Di,27.09.▸20:30
Mehr aus unserem Programm