WORLD PREMIERE
Mater Superior
Mother Superior | Marie Alice Wolfszahn | AT 2022 | 71 Min | DCP
Metro
Double Feature mit Der Riss
Do,29.09.▸20:30
Metro
Double Feature mit Der Riss
So,02.10.▸15:00
Tickets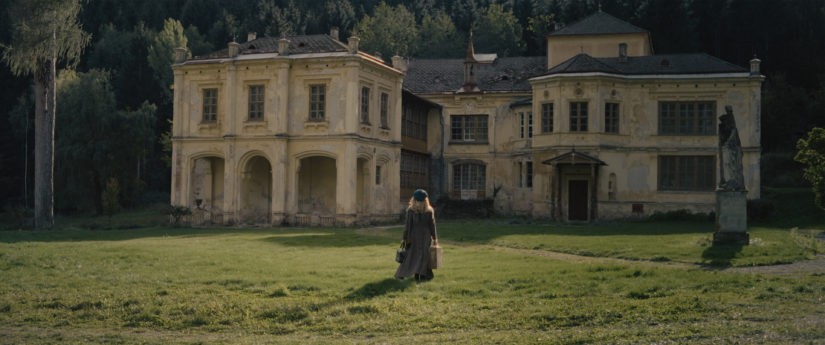 Double Feature mit Der Riss
1975: Sigrun tritt in der Villa Rosenkreuz, einem ausladenden Anwesen, ihre Stelle als Betreuerin der exzentrischen Baroness Heidenreich an. Während die junge Frau dort auf Spuren ihrer Herkunft stößt, ist die kinderlose Adelige auf der Suche nach einer Nachfahrin bereit, dafür bis zum Äußersten zu gehen. Regisseurin Marie Alice Wolfszahn gelingt mit ihrem ersten Spielfilm eine in der Gothic-Tradition verwurzelte Schauerminiatur: Schwebeteilchen der Vergangenheit gleiten durchs museale Gemäuer, in dem sich Faschismus und Esoterik verzahnen, auf dass die unheiligsten Gespenster angerufen werden können. Unheimlich!
In Anwesenheit von Marie Alice Wolfszahn
Marie Alice Wolfszahn
is an Austrian film director, screenwriter, and multimedia artist trained in film and sculpture. Her focus is in exploring the gray areas between reality and fiction. Time(lessness), utopia/dystopia, ideology, and faith are recurring themes of her documentary, experimental, and narrative films as well as her light and art installations. Mother Superior marks her directorial debut.
Spieltermine
Metro
Double Feature mit Der Riss
Do,29.09.▸20:30
Metro
Double Feature mit Der Riss
So,02.10.▸15:00
Mehr aus unserem Programm