retrospective
Kondom des Grauens – Director's Cut (almost)
Killer Condom - Director's Cut (almost) | Martin Walz | DE/CH 1996 | 114 Min | 35mm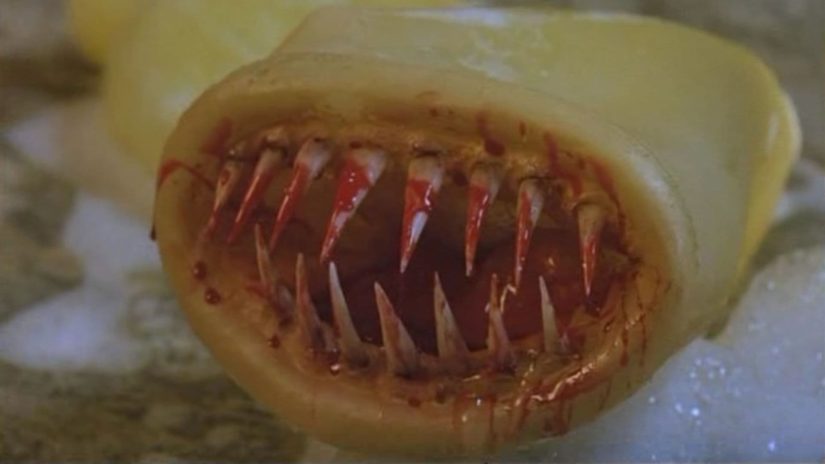 Diese tiefer gelegte Pulp Fiction um einen schwulen Cop in New York, der im Rotlichtmilieu Jagd auf ein bezahntes Killerkondom macht, ist zweifelsohne einer der narrischsten im Sinn von vergnüglichsten im Sinn von besten deutschen Filme der Neunziger-Jahre. Das haben bei seinem Erscheinen nicht viele so gesehen, wohl nicht zuletzt da die Adaption von zwei Ralf-König-Comics so unaufgeregt queer um die Ecke wackelt wie sonst kaum ein Film dieses Kalibers seiner Zeit. Weitere Argumente gefällig? Jörg Buttgereit verantwortete die Spezialeffekte und H.R. Giger (!!!) entwarf das Kondom des Grauens.
In Anwesenheit von Martin Walz, Jörg Buttgereit
SLASH präsentiert die Europapremiere des um sieben Minuten längeren Director's Cut (almost) von Kondom des Grauens.
Martin Walz
was born in Zurich in 1964 and has lived in Berlin since childhood. After starring in several films, studying film at NYU and being an assistant to Dani Levy, among others, he made his award-winning directorial debut, Sazka (1991). After Killer Condom (1996), he directed numerous TV movies and shorts as well as the cinematic musical Märzmelodie (2008). Together with Sigrid Görner and Anne Leppin, Walz is also the founder of Moneypenny Filmproduktion. Since the 2010s, his focus has shifted towards photography.
Spieltermine
Metro
So,25.09.▸21:00
Mehr aus unserem Programm