Deadstream
Deadstream | Vanessa Winter, Joseph Winter | US 2022 | 87 Min | DCP
Filmcasino
Sa,24.09.▸23:59*
Tickets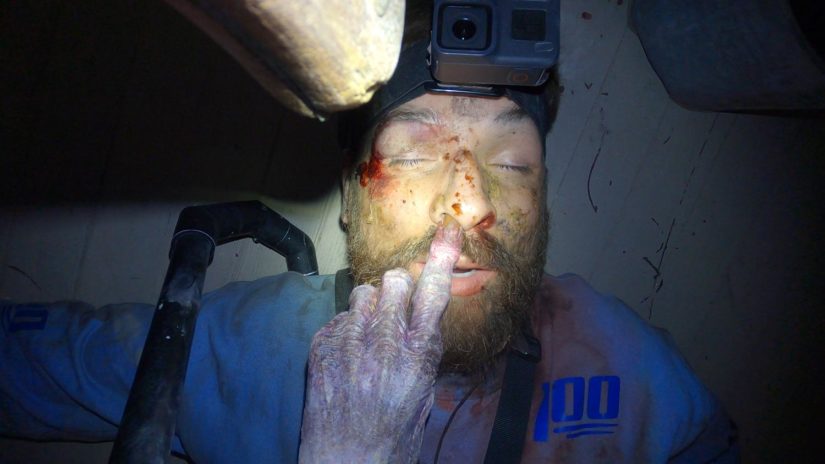 Ein geschasster Livestreamer überträgt seine Nacht in einem angeblichen Spukhaus in Utah im Internet, um so seine Fanbasis (und Existenzgrundlage) zurückzugewinnen. In seinem Langfilmdebüt vergnügt sich das Filmemacher-Ehepaar Joseph und Vanessa Winter mit der Dekonstruktion eines typischen Internet-Bros, vergisst darüber aber nicht, dem Publikum das zu kredenzen, weshalb es in den Kinosesseln sitzt: Deadstream ist eine der besten Horrorkomödien des Jahres, ein verspielter Thrill-Ride vollgestopft mit Schmähs, genialen Ideen (die Beef-Jerky-Cam!) und Schreckmomenten. Exzellent!
V O R F I L M
HAIRSUCKER
Michael Jones, Paddy Jessop, AU 2022, 4′, no dialogue
Europa-Premiere
Mitten in der Nacht schleicht etwas auf der Suche nach seiner Leibspeise durch eine dunkle Wohnung.
Vanessa Winter, Joseph Winter
are Utah-based writers and directors. After viral horror shorts for CryptTV and Knott's Scary Farm, they made the demonic TV feature Devil's Got My Back (2018). 2022 has been a huge year for them: Deadstream premiered at SXSW, and they also participated in V/H/S/99, the latest installment of the horror anthology series, which was first shown at the Toronto International Film Festival.
Spieltermine
Filmcasino
Sa,24.09.▸23:59*
* in der Nacht auf 25.9.
Mehr aus unserem Programm