THE MONSTER SQUAD
So, 30.09. | 15:30
METRO Historisch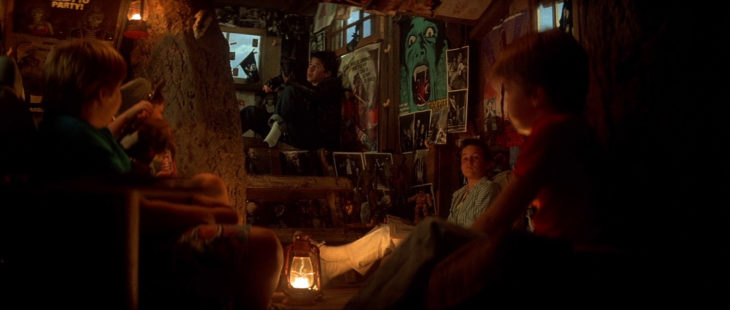 Läuft als Double-Feature mit WOLFMAN'S GOT NARDS.
Die Monster Squad ist eine Gruppe von Kids, deren Welt sich vorwiegend bis ausschließlich um Monster und die Filme, in denen sie auftreten, dreht. Doch als der finstere Graf Dracula ausgerechnet in ihrem verschlafenen Städtchen aufschlägt und dort nach einem geheimnisvollen Amulett sucht, das ihm und seinen Monster-Freunden den Garaus machen kann, muss die Monster Squad ran, um die Welt zu retten. Fred Dekkers Kultfilm ist eine famose Achtziger-Horrorkomödie im Gefolge von GREMLINS und FRIGHT NIGHT. Die Monster hat übrigens SFX-Legende Stan Winston erschaffen.
Fred Dekker (*1959 in San Francisco, USA) is a screenwriter and film director best known for his cult classic horror comedy films like his directorial debut NIGHT OF THE CREEPS, which was written in only a week, and the infamous THE MONSTER SQUAD. He contributed the story ideas for HOUSE (1986) and RICOCHET (1991), and also directed and co-wrote ROBOCOP 3 with Frank Miller. After a lengthy hiatus Dekker continues to work as a scriptwriter.
Läuft wann und wo?
So, 30.09. | 15:30
METRO Historisch
Einzeltickets Double-Feature Tickets