You'll Never Find Me
You'll Never Find Me | Josiah Allen, Indianna Bell | AU 2023 | 96 Min | DCP
Filmcasino
Su,24.09.▸23:00
Tickets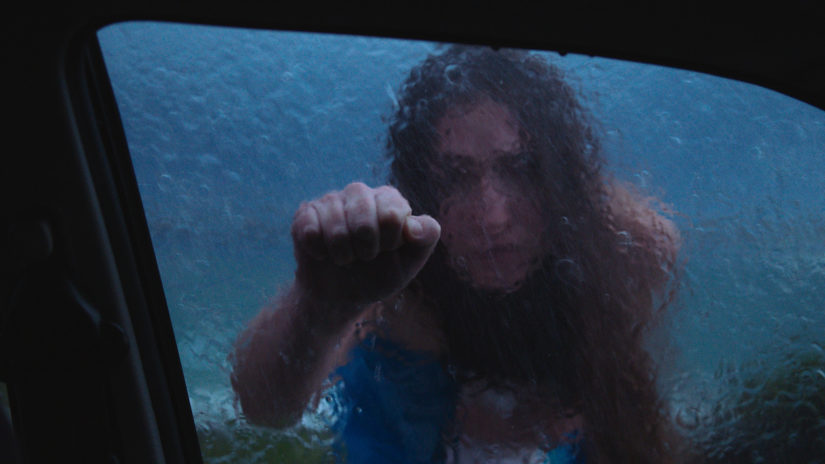 Night has fallen over the trailer park. A storm rattles the home of Patrick, brooding alone while a dreamy ballad from the 1950s crackles through the radio. Then, a knock at the door: A soaking wet, young woman asks for shelter and a ride to the city, which Patrick cannot offer. So she stays, and what follows is an impressive, slow-burning chamber play in which the claustrophobically hypnotic creaking of the walls leaves little doubt that there are other forces at play than the wind and the rain. A remarkably confined feature debut by Indianna Bell and Josiah Allen. (me)
O P E N E R
EVERY HOUSE IS HAUNTED
Bryce McGuire | US 2022 | 13′
Austrian premiere
The realtor told them the house was haunted, but that doesn't stop a young couple from moving in.
Josiah Allen, Indianna Bell
Allen, Josiah & Bell, Indiana are a directing duo from Adelaide, Australia, who met while studying at Flinders University. Together with their colleague John Chataway, they founded the collective Stakeout Films. Indiana and Josiah have co-directed a number of music videos and commercials, as well as the short films Safe Space, Call Connect, and The Recordist. You'll Never Find Me is their first feature-length outing. It premiered at the 2023 Tribeca Film Festival.
Screenings
Filmcasino
Su,24.09.▸23:00
In cooperation with

More films you might like