My First SLASH
Diverse | 71 Min | DCP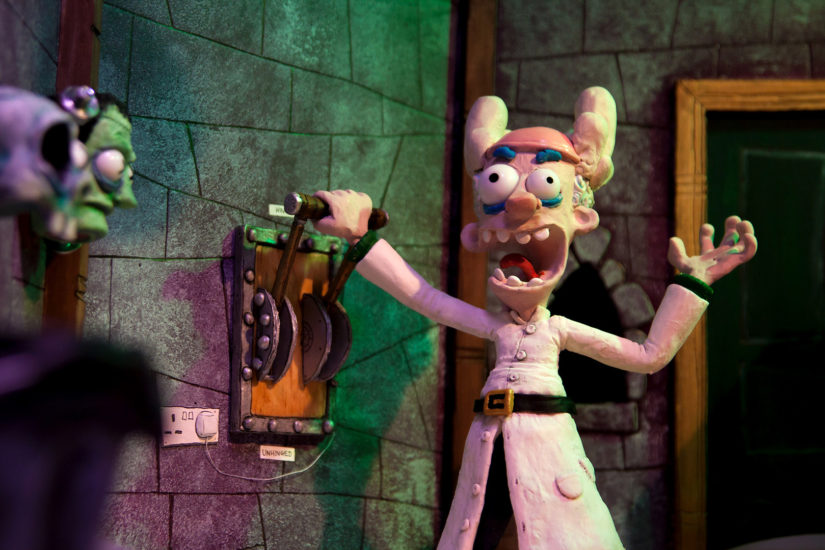 Everyone's welcome, especially families and children (ages seven and above)!
Hoping to spark a lifelong interest in fantastic cinema with a warm welcome to the SLASH family, we're proud to present this family-friendly short film program dedicated to the lively imagination and curiosity of a younger audience that's sure to bring big laughs to people of all ages.
The moon seems within reach, but the journey to get there is more difficult than expected. Surrounded by stars and comets, it floats in the infinite coldness of space, yet when we mourn our loved ones, we find comfort in the thought that they continue to shine brightly beside it, like stars in the sky. The moon is a faithful companion, always there in the background or by our side, as we go through everyday life, make unexpected friends, fall in love and bathe the gray world around us in motley color. And it will continue to be there, even when the earth slowly unravels or is covered by fast-growing mushrooms. Let's swing to the moon and beyond!
---
SWING TO THE MOON
Marie Bordessoule, Chloé Lauzu, Adriana Bouissié, Vincent Levrero, Nadine De Boer, Solenne Moreau, Elisa Drique | FR 2022 | 7′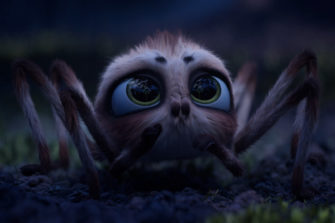 Living in the forest, little spider Temi dreams of catching the Moon. She will do anything to get her.
---
STARLING
Mitra Shahidi | US 2023 | 9′
European premiere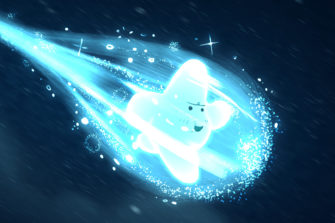 The spirit of a little girl shoots down from the heavens to spend her birthday with her family.
---
GRUMP IN THE NIGHT
Kris Theorin | US 2022 | 5′
Austrian premiere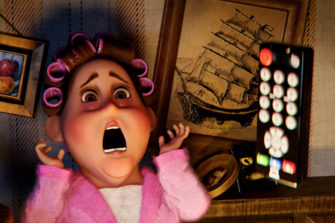 One stormy night, a man is awoken by strange noises downstairs and soon finds himself facing off with a TV-loving poltergeist.
---
BATTERY MOMMY
Seungbae Jeon | KR 2023 | 9′
Austrian premiere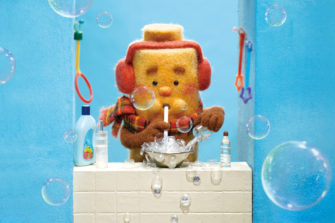 In a world where batteries have lives of their own, Battery Mommy works tirelessly to power our daily appliances. On a wintery afternoon, when a nursery fire alarm fails to go off, Battery Mommy must save the day.
---
GÜNTER FALLS IN LOVE
Josephine Lohar Self | UK 2020 | 2′
Austrian premiere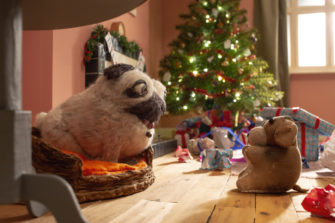 One Christmas day, Günter, a pudgy family dog, falls madly in love with a stuffed animal.
---
MY HAPPY END
Milen Vitenov | DE 2007 | 5′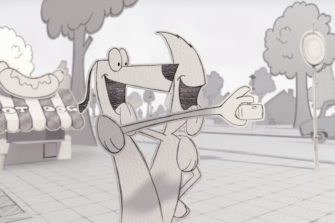 When a dog succeeds in catching his own tail, he suddenly finds his best friend.
---
MARGIN OF TERROR
Kieran McLister | UK 2020 | 4′
Austrian premiere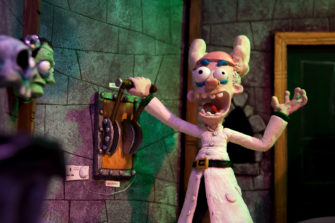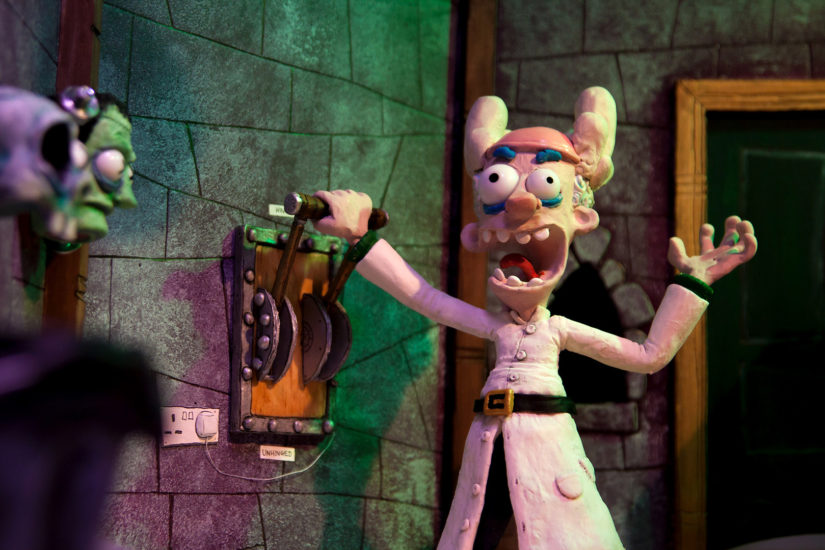 A mad scientist is hell-bent on creating the most horrific, terrifying giant monster ever seen; no matter how many attempts it takes.
---
ROALD
Clara Bigache, Armand Gaucheron, Laurent Chavalle, Alexis Lheureux, Julie Chene, Maxime Prone,Thibault Chopinet | FR 2022 | 6′
Austrian premiere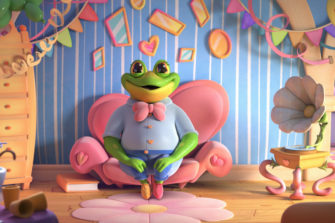 A birthday party turns creepy when a toad who perceives life in a cute and colorful way meets a paranoid fly.
---
IT'S A GRAY, GRAY WORLD
Seyed Mohsen Pourmohseni Shakib | IR 2022 | 6′
Austrian premiere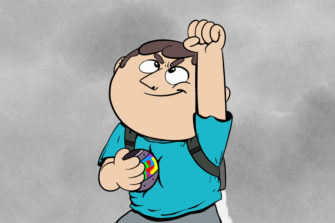 In a completely gray world where colors aren't allowed, the colorful identity of a young man is accidentally revealed. Escaping arrest, he defends his right to freedom.
---
SPRING
Andy Goralczyk | NL 2019 | 8′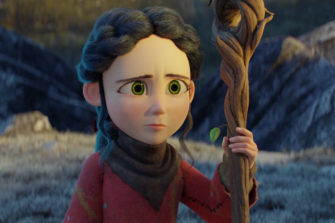 A shepherd girl and her dog go on an epic adventure to face ancient forest spirits in order to continue the cycle of life.
---
ON THE 8TH DAY
Agathe Sénéchal, Alicia Massez, Elise Debruyne, Flavie Carin, Théo Duhautois | FR 2023 | 8′
World premiere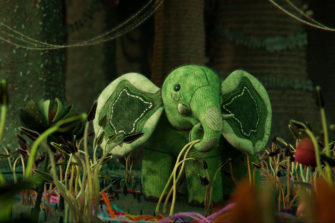 It took 7 days to create the world. It only took one to disrupt its balance.
---
SHROOMSDAY
Daniel Denzer, Marius Oelsch, Rita Weiss, Alessa Wolfram | AT 2022 | 3′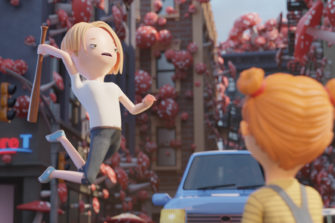 When a mutating fungal infestation spreads across the city, everyday citizens must fight to prevent total annihilation.
---
Screenings
Metro
Su,24.09.▸13:00
More films you might like