retrospective
Kingdom of the Spiders
Kingdom of the Spiders | John 'Bud' Cardos | US 1977 | 95 Min | DCP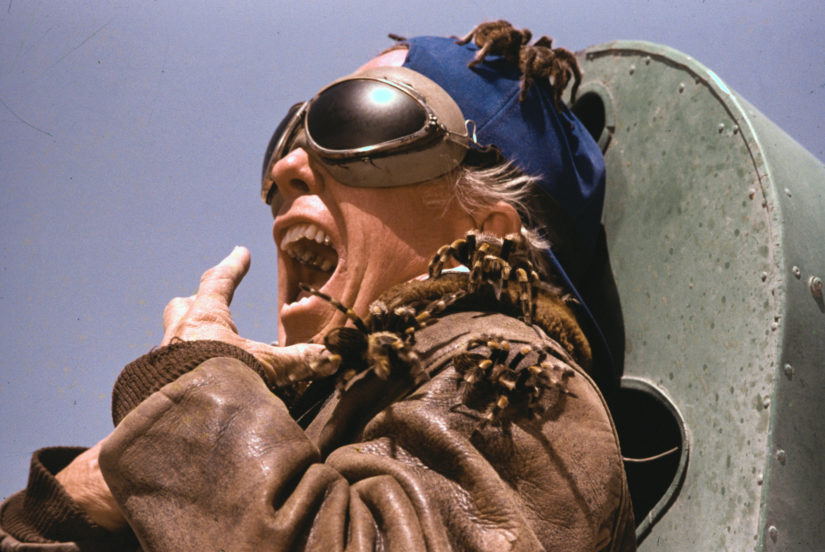 © 1977 Arachnid Pictures, Ltd. All Rights Reserved.
Part of Long Night of Spiders
A dead cow puts a desert-town veterinarian and an arachnologist on the trail of a bunch of tarantulas that defy behavioral biology and band together to hunt humans and other large mammals. To blame for all this are generously applied pesticides that have destroyed the arthropods' primary food resources. Kingdom of the Spiders is succulent pulp, efficiently and excellently directed as a gaudily souped-up variation on Hitchcock's The Birds by veteran director John "Bud" Cardos. Along with the untouchable William Shatner, we see dazzling performances by hundreds of tarantulas. (mk)
Warning: This film contains depictions of violence against and the non-simulated killing of animals.
John 'Bud' Cardos
Cardos, John "Bud" (1929–2020) was a legendary actor, stuntman, and director. After making Kingdom of the Spiders, he took over for Tobe Hooper to finish The Dark (1979) and made movies like Night Shadows and Skeleton Coast. Robert and Lynette Dix set a monument to his career with the book "ACTION!".
More films you might like