Jungle Holocaust
Ultimo mondo cannibale | Ruggero Deodato | IT 1977 | 88 Min | DCP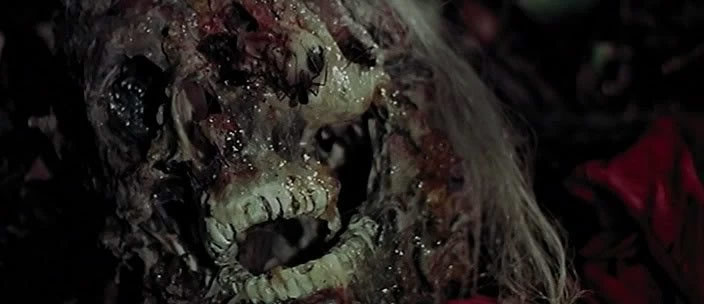 Ruggero Deodato's first expedition into the cannibal genre starts with a crash landing. After a restless, terrifying night, three men set out to explore the jungle in search of the missing Swan. In the dense, steamy foliage, they soon find themselves confronted not only with merciless nature but also with cannibals. Jungle Holocaust is an ethically dubious mix of classic adventure movie tropes and extreme depictions of violence—told as a culture clash between civilized and "savage" people, and still a potent irritant that's guaranteed to unsettle many minds.(mk)
SLASH Film Festival presents the newly restored version of the film that had its world premiere at the 2023 Venice Film Festival. 
Warning: This film contains depictions of violence against and the non-simulated killing of animals.
Ruggero Deodato
Deodato, Ruggero (1939–2022) was a friend of SLASH and master of genre film. Starting out as an assistant for the likes of Roberto Rossellini and Sergio Corbucci, by the late 1960, he had begun directing the most delicious exploitation fare. His mondo movies Jungle Holocaust, Cannibal Holocaust and Cut and Run are the stuff of legend, as is The House at the Edge of the Park. After a long pause, he returned to the movies in the 2010s, directing segments of the anthologies The Profane Exhibit (SLASH 2022) and Deathcember (SLASH X-MAS 2019) as well as the daring shocker Ballad in Blood. Signore Deodato presented the latter at SLASH 2016, where he also gave a masterclass.
Screenings
Metro
Sa,23.09.▸23:30
More films you might like