Fantastic Futures
Diverse | 93 Min | DCP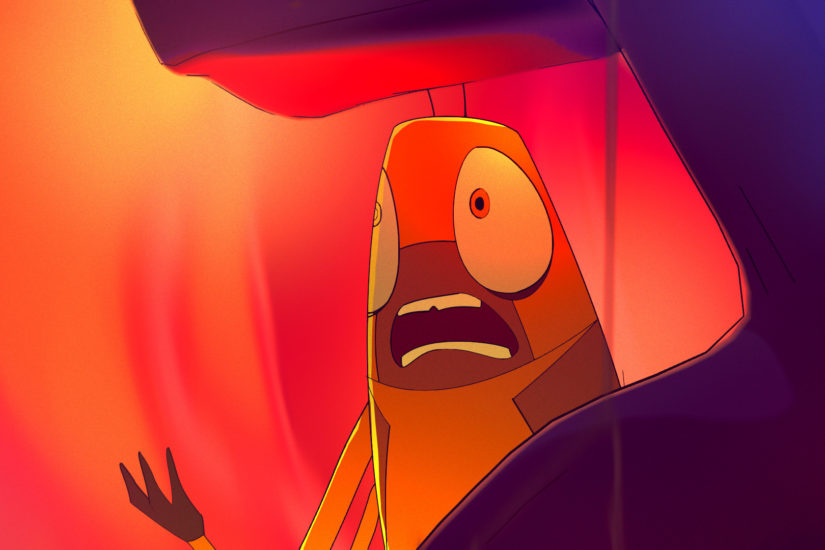 For its third incarnation, Fantastic Futures, SLASH's showcase that celebrates the brightest up-and-coming talents, puts an exclusive spotlight on student filmmakers. Discover a total of eight distinct works from film schools around the world for a mouth-watering taste of how fantastic the future of genre cinema is. From culinary delights starring reluctant food to violent kitchen fights and dystopian tasting sessions, these student shorts cook up a storm of apocalyptic proportions and plummet the depths of nightmarish distress. Envy turns to gluttony in a surreal playground escapade that sees the strong consume the weak while an art gallery nude model must decide how to nourish his self-image without others forcing insecurities down his throat. To eat or not to eat? Pull up a chair, and see if you can resist what these future tastemakers have prepared.
---
REMOVE HIND LEGS BEFORE CONSUMPTION
Lukas Wind, Leslie Herzig, Finn Meisner | CH 2022 | 4′
Austrian premiere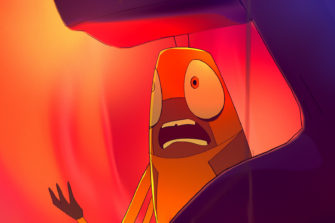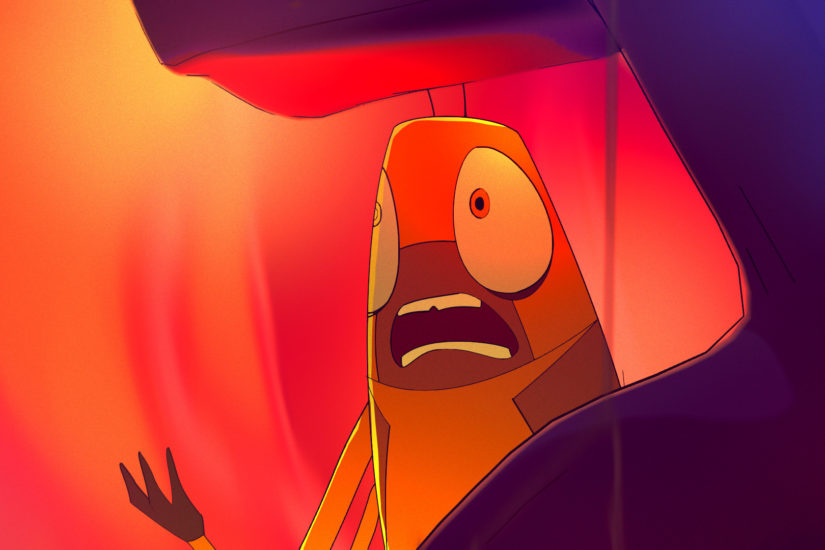 In an insect food farm, millions of crickets are being bred, frozen, packaged and fried. One cricket heroically tries to escape his catastrophic fate.
---
CHEF GUSTAV
Luke Frangeskou | UK 2023 | 3′
International premiere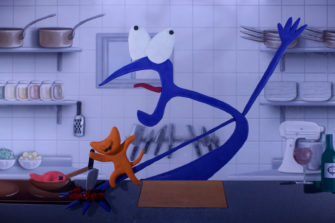 A proud chef is cooking a fancy meal but is forced to fight a mischievous cat who will stop at nothing to steal the food he is cooking.
---
THE LAW OF THE JUNGLE GYM
Yoon Hei cho | US 2022 | 6′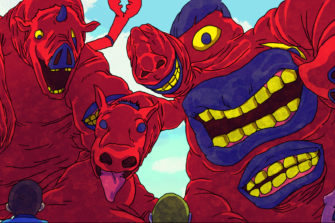 Lunchtime at a peaceful school. Children discover they can transform into animals. The only problem is when will they stop?
---
ON THE 8TH DAY
Agathe Sénéchal, Alicia Massez, Elise Debruyne, Flavie Carin, Théo Duhautois | FR 2023 | 8′
World premiere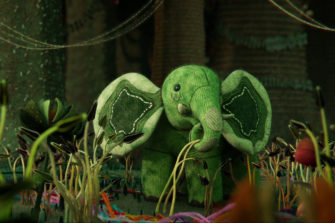 It took 7 days to create the world; it only took one to disrupt its balance.
---
PERFECT CITY: THE BRAVEST KID
Shengwei Zhou | US 2023 | 6′
Austrian premiere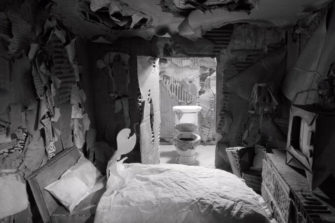 Chased by his nightmarish knife-hand, a Paper Boy has to confront his real fear.
---
THE THIRD EAR
Nathan Ginter | US 2023 | 13′
European premiere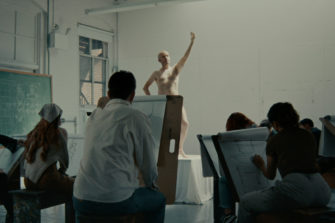 After seeing a botched depiction of himself, Sammy, a nude drawing model, sprouts an ear from the back of his head, spiraling his sense of self-image and life out of control.
---
THE HAND THAT FEEDS
Helen Hideko | AT 2023 | 24′
Austrian premiere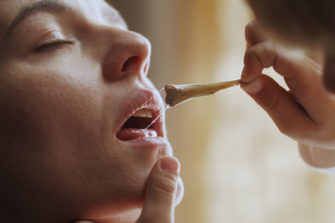 When forced to move in with her suffocatingly sweet, controlling mother-in-law, a single-mom is plagued by a creeping sense of unease. How long can she grit her teeth and swallow everything while denying the rage that is growing in her gut?
---
THE TASTER
Sophia Bierend | DE 2022 | 29′
Austrian premiere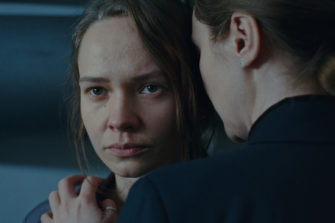 In near-future Romania, Ozana is chosen to work as the new taster girl for the occupying forces. But already on her first day of work she breaks the most important rule: never look the leader in the eye.
---
Screenings
Metro
We,27.09.▸18:00
More films you might like