Death Becomes Her
Death Becomes Her | Robert Zemeckis | US 1992 | 104 Min | 35mm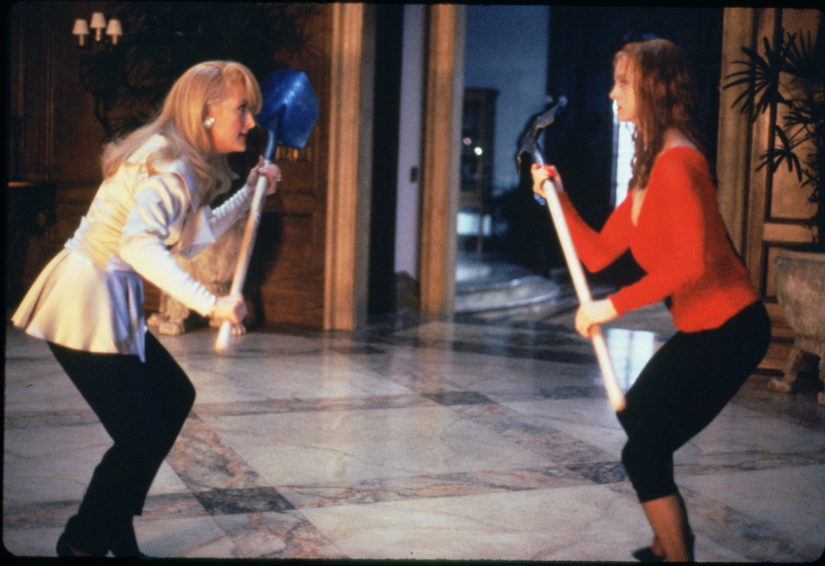 © DVD "Der Tod steht ihr gut", Universal Pictures
In the context of Sun Dutz Film Fest: Death Becomes Her. Live Drag Preshow & Film-Screening!
Fading actor Madeline wallows in her Beverly Hills villa, mourning the fame of her yesteryears. When she runs across her best fiend Helen after many years, the latter looks better than ever. Desperate Madeline accepts the shady offer of the mysterious Lisle Von Rhuman and drinks a potion that promises eternal youth—with fatal consequences. Star director Robert Zemeckis's beauty-craze satire is both light-footed and slightly morbid, and features Academy Award-winning effects as well as a grotesque diva war, gloriously and furiously escalated by Meryl Streep and Goldie Hawn. (mk)
Robert Zemeckis
Zemeckis, Robert has long been one of Hollywood's A-listers. Starting out in the 1970s, he directed box-office hits like Romancing the Stone, all three Back to the Future films, Who Framed Roger Rabbit and Death Becomes Her. In 1995, he won an Oscar for Forrest Gump, and he directed Tom Hanks again in Cast Away. His penchant for CGI technology has spawned films like The Polar Express, Beowulf and, more recently, Pinocchio (2022).
Screenings
Metro
Fr,29.09.▸20:30
More films you might like