Year of the Shark
L'année du requin | Ludovic Boukherma, Zoran Boukherma | FR 2022 | 84 Min | DCP
Filmcasino
Mo,26.09.▸18:00
Tickets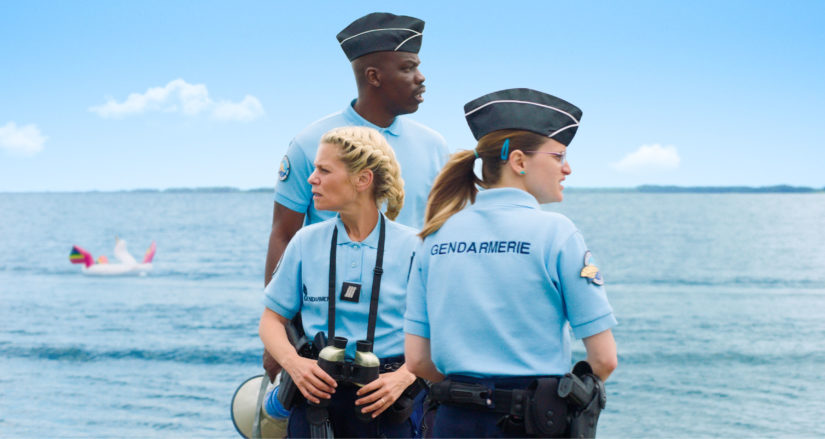 For two decades, passionate small-town policewoman Maia has been keeping her sleepy coastal village of La Pointe safe. To be honest, there hasn't been any danger to speak of in the first place. Now she's facing retirement and wishes nothing more than to get one last (well, OK, her first) juicy case. When a shark attacks a surfer, she hears opportunity knocking. After Teddy, the brothers Boukherma once again infuse a satire of provincial life with their aromatic genre herbs, making Year of the Shark without doubt the coolest, most original apex marine predator movie in a long while.
O P E N E R
SHARK
Nash Edgerton, AU 2021, 14′, eOV
Austrian premiere
Fool me once, shame on you; fool me twice, shame on me.
Ludovic Boukherma, Zoran Boukherma
are twin brothers who grew up in rural France. Escaping to Paris, they studied at La Cité du Cinéma and L'École de la Cité, both founded by Luc Besson. After their debut, Willy the First, they went on to explore the werewolf theme in Teddy (SLASH 2021), which was shown in the Official Selection of the 2020 Cannes Film Festival. It starred Christine Gautier, who is also featured in their most recent effort, Year of the Shark.
Screenings
Filmcasino
Mo,26.09.▸18:00
More films you might like