Vesper
Vesper | Kristina Buožytė, Bruno Samper | LT/FR/BE 2022 | 112 Min | DCP
Filmcasino
Th,29.09.▸18:00
Tickets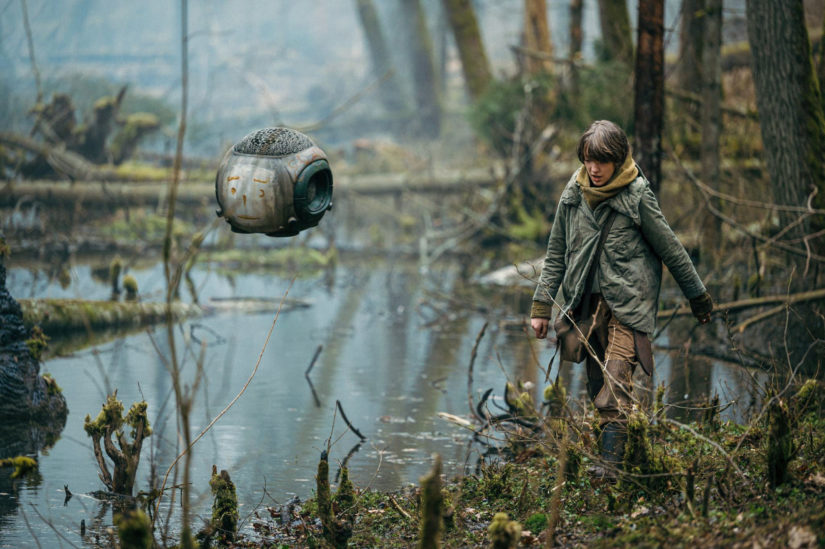 In a desolate future, the giant buildings of the rich and powerful—called Citadels—tower over the have-nots. One of them is the young whip-smart Vesper, who takes care of her paralyzed father and looks for ways out of their desperate situation. When an orbital glider crash-lands near her, and she discovers a young woman in it who was on her way to a Citadel, Vesper recognizes an opportunity. With their English-language debut, Vesper, the Latvian director duo Kristina Buožytė and Bruno Samper have created a deeply compelling science-fiction world. Elegant!
Kristina Buožytė, Bruno Samper
started their collaboration in 2007, cowriting Kristina's directorial debut, The Collectress. Their partnership deepened with Vanishing Waves (2012), which won 24 prizes at festivals worldwide and was widely distributed both in Europe and the US. In the ten years that it took to develop their third feature, Vesper, Kristina and Bruno also codirected and coproduced the segment K is for Knell of the American horror anthology ABCs of Death 2 (SLASH 2014).
Screenings
Filmcasino
Th,29.09.▸18:00
Presented by
More films you might like