Unicorn Wars
Unicorn Wars | Alberto Vázquez | ES/FR 2022 | 92 Min | DCP
Filmcasino
Sa,01.10.▸18:00
Tickets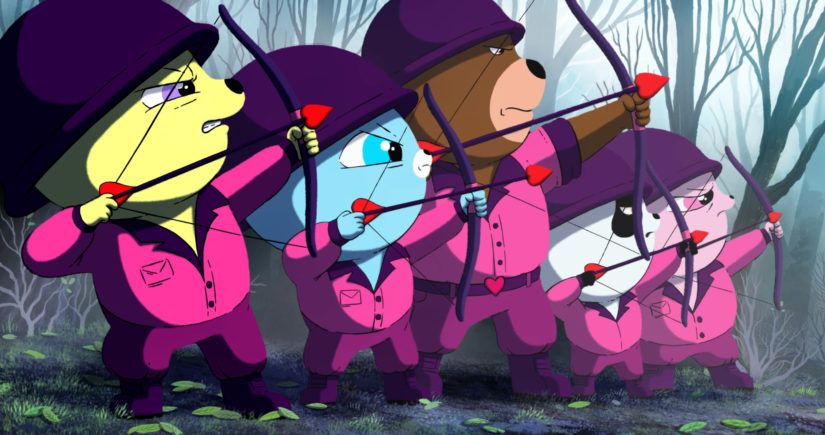 What at first feels like the feature-length version of an Adult Swim cartoon (not that there's anything wrong with that!) soon turns out to be an unholy cross between Care Bears and antiwar movie with a surprisingly dramatic edge. Cute small bears train in a military camp. Indoctrination, peer pressure, bullying, and genocidal fantasies are the order of the day, before a troop of green recruits are sent to the nearby magical forest to kill the hated unicorns that live there. A battle of life and death begins.
O P E N E R
CUTIES
Theo W. Scott, UK 2021, 5′, no dialogue
Austrian premiere
The age-old question, "Is there still hope for humankind?" as surreal animation.
Alberto Vázquez
is an animation director, illustrator, cartoonist, and three-time Goya award winner. His books, comics, and illustrations have been published around the world, frequently providing the source material for his animation films. His short Birdboy was later expanded into his feature debut Birdboy: The Forgotten Children, while the groundwork for his second feature, Unicorn Wars, was laid with the 2013 short Unicorn Blood.
Screenings
Filmcasino
Sa,01.10.▸18:00
More films you might like