The Timekeepers of Eternity
The Timekeepers of Eternity | Aristotelis Maragkos | GR/UK 2021 | 64 Min | DCP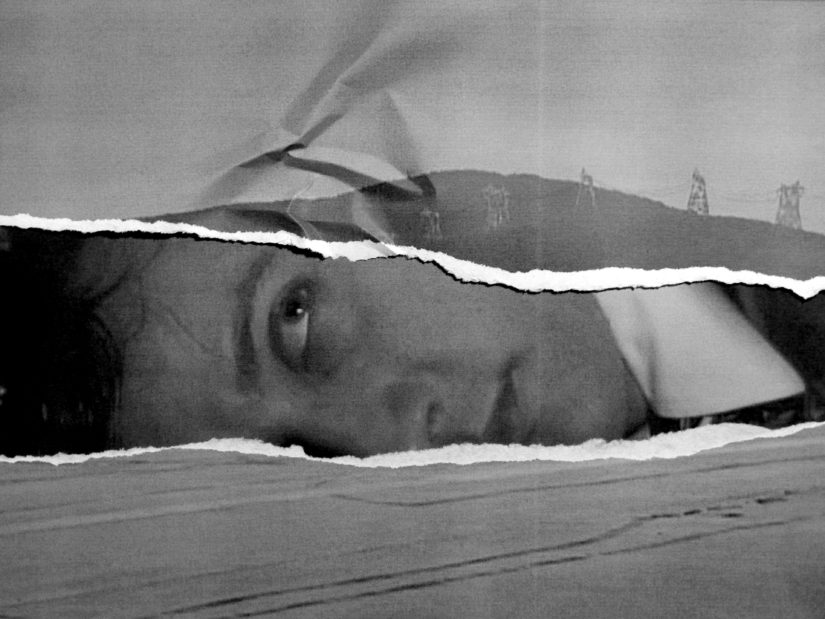 On a red-eye to Boston all passengers except those who slept have disappeared. That's the premise of Stephen King's novella Langoliers, adapted for the small screen in 1995. Greek-born Aristotelis Maragkos printed out (!) the more than 40,000 (!) frames of the three-hour television version and breathed new life into them via collage animation. The individual pages were torn, crumpled up, put on top of each other, and double-exposed, which condensed the clunky original into an endlessly fascinating, pretty unique experience.
In attendance of Bernadette Klausberger and Niklas Hlawatsch (producers, Manivelle)
V O R F I L M
MANIVELLE – LAST DAYS OF THE MAN OF TOMORROW
Fadi Baki, DE/LB 2017, 29′, OmeU
To celebrate her independence, Lebanon receives a gift from France. At the time, the robot Manivelle was seen as a technical marvel but today rusts out its existence. This mockumentary tells its spectacular story.
Aristotelis Maragkos
watched The Langoliers on television when he was twelve years old. He is a writer-director whose work focuses on obsessive stories and dealing with the past. Experimenting with different forms and materials, his shorts have screened at Telluride, Locarno, and Annecy, among other festivals. The Timekeepers of Eternity is his first feature film.
Screenings
Metro
Th,29.09.▸18:00
More films you might like