The Price We Pay
The Price We Pay | Ryūhei Kitamura | US 2022 | 85 Min | DCP
Filmcasino
Fr,30.09.▸23:00
Night of the 1000 knives
Tickets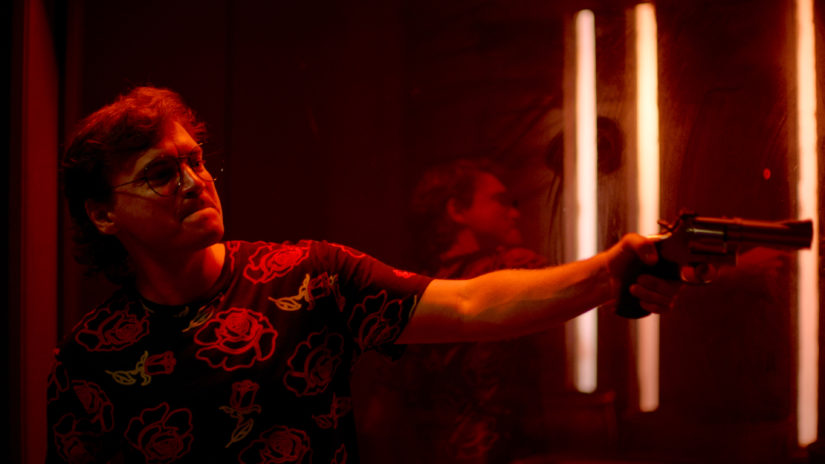 After an armed robbery goes haywire, crooks Cody and Alex barricade themselves on a farm—together with their hostage, Grace. Their own criminal impulses, however, seem like small fries compared to the gruesome activities of the people who live there. Grindhouse veteran Ryūhei Kitamura is obviously having fun in this coarse blend of gangster movie and Grand Guignol, skimmed from a hearty brew of 1970s American exploitation cinema and studded with some of the most nonchalant gore props of the year. As an added bonus, there's Ozploitation dinosaur Vernon Wells as "The Doctor".
NIGHT OF 1000 KNIVES
Get ready for the wildest night of the year! Four of the vilest, most wonderful, grisly, gory atrocities we could get our hands on, plus one quick act of beastly malice will rob you of your sleep. And remember: All who stay till the end will receive a coveted, extremely limited badge pin with original artwork.
Sep 30, 11 p.m., Filmcasino
Ryūhei Kitamura
is a Japanese genre extremist who has brought us cult movies like Versus, Aragami, the manga adaptation Lupin the Third, or Midnight Meat Train (2008), which was based on a Clive Barker story and marked his first venture into American filmmaking. He also directed Godzilla - Final Wars, the fiftieth-anniversary installment of the popular kaiju franchise, the road thriller Downrange (SLASH ½ 2018) and a segment of the anthology movie Nightmare Cinema (SLASH 2018). The Price We Pay, his latest work, had its world premiere at the 2022 FrightFest London.
Screenings
Filmcasino
Fr,30.09.▸23:00
Night of the 1000 knives
More films you might like