The Kingdom Exodus: Episodes 1 & 2
Riget Exodus | Lars von Trier | DK 2022 | 2 x 60 Min | DCP
Filmcasino
Su,02.10.▸20:30
Tickets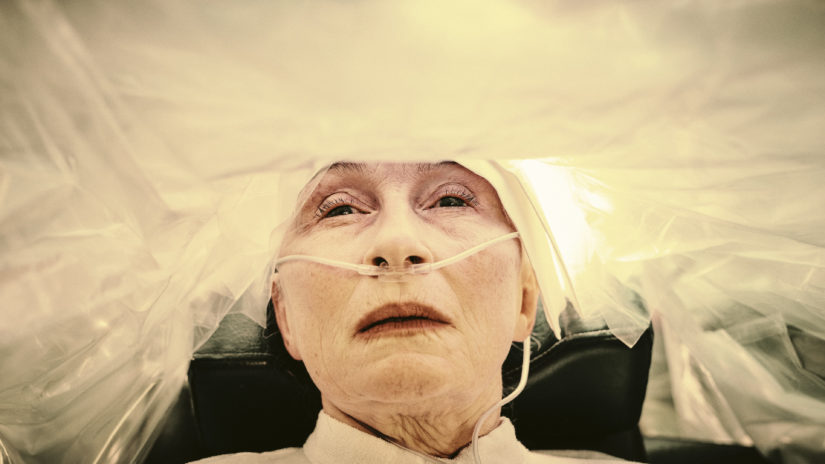 In the mid-1990s, Danish filmmaker extraordinaire Lars von Trier gave us an incredibly bizarre series partly inspired by David Lynch's Twin Peaks, titled The Kingdom. Set in the Copenhagen Rigshospitalet—colloquially called Riget ("The Kingdom")—staff and patients become witnesses to supernatural events. The third and final season, Exodus, reopens the doors to The Kingdom. Lars von Trier sprinkles the return to his cult series with meta-moments, acerbic zeitgeist satire, and a guest appearance by Alexander Skarsgård. In other words, legendary already!
SLASH presents the first two episodes of The Kingdom Exodus exclusively and for the first time in Austria.
Lars von Trier
is easily the most celebrated and controversial Danish filmmaker of his generation. One of the authors of the Dogma 95 manifesto, he has long been an arthouse favorite with movies like Breaking the Waves (1996), Dancer in the Dark (2000, Palme d'Or in Cannes), and Dogville (2003). Von Trier's most recent films are Nymphomaniac (2013) and the serial killer movie The House that Jack Built (2018). His acclaimed TV series The Kingdom dates back to 1994. A second season was released in 1997, followed by season three, twenty-five years later.
Screenings
Filmcasino
Su,02.10.▸20:30
More films you might like