retrospective
The Craft
The Craft | Andrew Fleming | US 1996 | 101 Min | DCP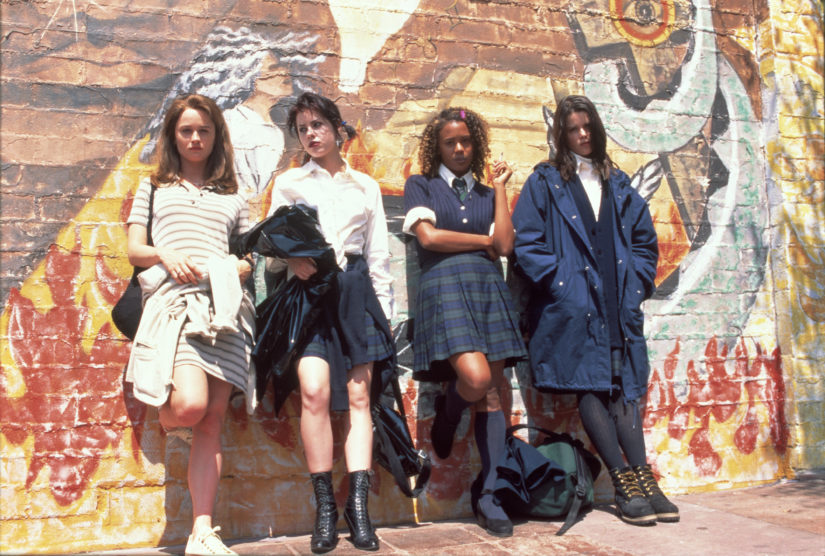 © 1996 Columbia Pictures Industries, Inc.
Four outsiders at a high school dabble in black magic and soon take things too far. Andrew Fleming's beloved horror hex The Craft is a progressive, emancipatory fantasy on the one hand, and a moral play about sinful behavior on the other. In spite of this—or perhaps because of it—the (gay) director accomplished a blend of John-Hughesesque parallel teenage romance and wiccasploitation with considerable mid-nineties aroma (fashion! soundtrack! cast! everything!).
Andrew Fleming
is a 1965-born American writer, producer, and director for film and television. He had a string of commercial successes around the turn of the millennium with the films Threesome, The Craft, Dick, and The In-Laws. In 2018, he based his movie Ideal Home on his experiences as a gay parent. In recent years, he has been a director on series such as Difficult People, Younger, and Uncoupled, and served on the Blumhouse reboot/sequel The Craft: Legacy as an executive producer.
Screenings
Metro
Sa,24.09.▸15:30
More films you might like