Sissy
Sissy | Hannah Barlow, Kane Senes | AU 2022 | 102 Min | DCP
Filmcasino
Mo,26.09.▸20:30
Tickets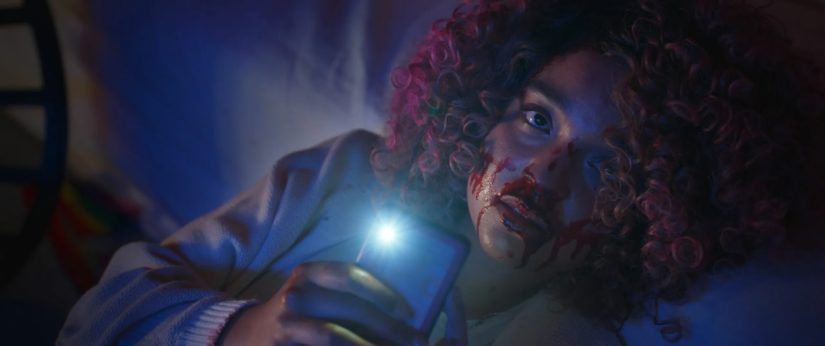 Performance before the screening: HEATHERS' BLOOD FEAST: A TALK GONE HORRIBLY WRONG
Sissy is a successful influencer. One day, she runs into an old classmate who promptly invites her to her bachelorette party. The only problem: Alex, Sissy's schooltime bully, is also invited. And soon, the mentalhealth advocate is consumed by thoughts of revenge. Hannah Barlow (who also acts in this vehicle) and codirector Kane Senes present a venomous, intelligent reckoning with influencer culture, cushioned in a surprisingly ambiguous horror comedy with juicy slasher moments. We're triggered.
Hannah Barlow, Kane Senes
both hail from Australia. Hannah is an actor, filmmaker, screenwriter, and visual artist who had roles in various theater and film productions, including the horror anthology Two Sentence Horror Stories. She teamed up with Kane Senes, who studied filmmaking at NYFA and previously directed his debut feature, Echoes of War (2015), to make the road movie For Now (2017), which they both also starred in. Sissy, which premiered at SXSW 2022, is their second collaboration.
Screenings
Filmcasino
Mo,26.09.▸20:30
More films you might like