retrospective
Kondom des Grauens – Director's Cut (almost)
Killer Condom - Director's Cut (almost) | Martin Walz | DE/CH 1996 | 114 Min | 35mm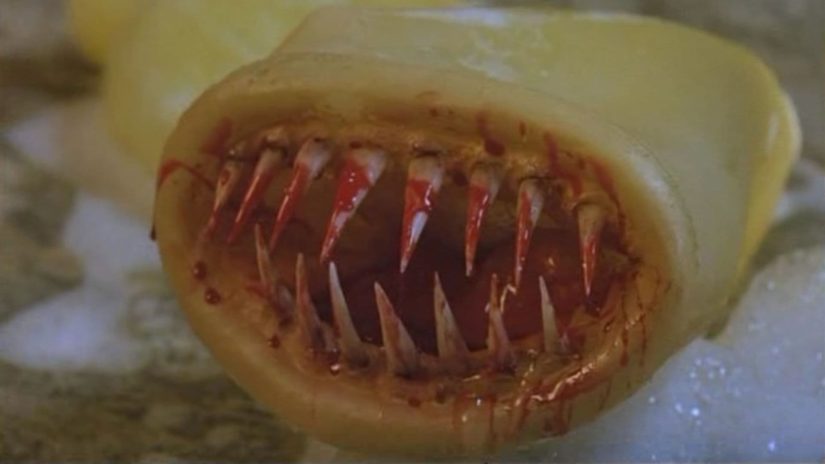 This souped-up pulp fiction about a gay cop who hunts a sharp-toothed condom through the seedy underbelly of New York City must be one of the whackiest—i.e., most entertaining, i.e., best—German movies of the 1990s. Few people agreed when it came out, probably not least because the adaptation of two graphic novels by Ralf König swaggers our way with unapologetic queerness unlike any other movie of its time. Need more convincing? Jörg Buttgereit was in charge of special effects; H.R. Giger (!!!) designed the killer condom.
In attendance of Martin Walz, Jörg Buttgereit
SLASH presents the European premiere of the Director's Cut (almost) of Killer Condom, a full seven minutes longer than the original. Director Martin.
Martin Walz
was born in Zurich in 1964 and has lived in Berlin since childhood. After starring in several films, studying film at NYU and being an assistant to Dani Levy, among others, he made his award-winning directorial debut, Sazka (1991). After Killer Condom (1996), he directed numerous TV movies and shorts as well as the cinematic musical Märzmelodie (2008). Together with Sigrid Görner and Anne Leppin, Walz is also the founder of Moneypenny Filmproduktion. Since the 2010s, his focus has shifted towards photography.
Screenings
Metro
Su,25.09.▸21:00
More films you might like