HEATHERS' HERMANNBAD SPECIAL: THE ULTIMATE DRILLER KILLER THRILLER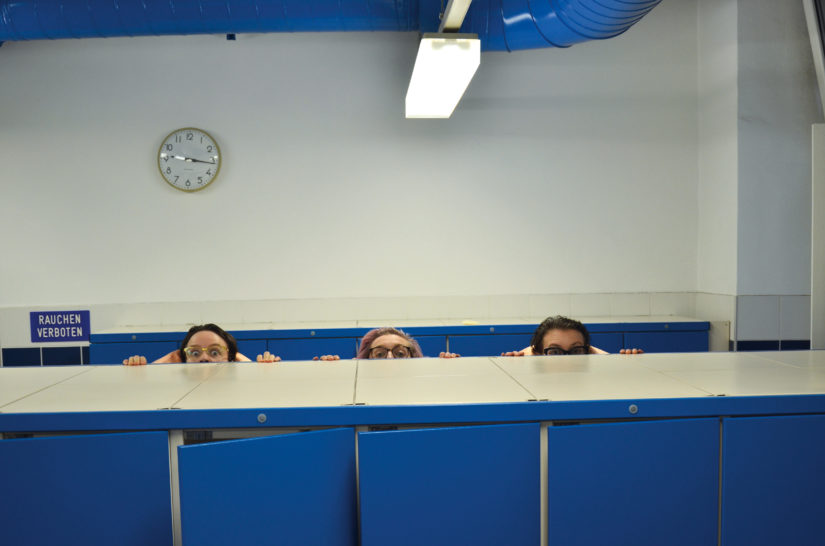 On two performance evenings, HEATHERS examine one of the few surviving Viennese public shower baths for its own everyday horror: the Hermannbad in the 7th district. Here, HEATHERS' previous research on European and US-American horror film is humorously transferred to the Viennese milieu and taken ad absurdum: queer-feminist horror in Viennese.
The artist* book HEATHERS' CUT CUT CUT: The Ultimate Driller Killer, photographed at Hermannbad in 2020, serves as the performance script and admission ticket. The book and more HEATHERS merch will be available at Hermannbad and Filmcasino during the festival.
Tickets are available via the SLASH website.
Kindly supported by: MA 7, BMKÖS, Bildrecht.
Thanks to BMKÖS, Bildrecht, MA7, MA 44 and team Hermannbad.
Performance dates
24.09.2022 & 01.10.2022
19:15 Opening titles (performative installation)
19:45 Feature film (performance start)
20:30 Closing titles (performance fade-out)
Location:
Hermannbad
Hermanngasse 28
1070 Wien | Vienna