H4Z4RD
H4Z4RD | Jonas Govaerts | BE 2022 | 87 Min | DCP
Filmcasino
Fr,23.09.▸20:30
Tickets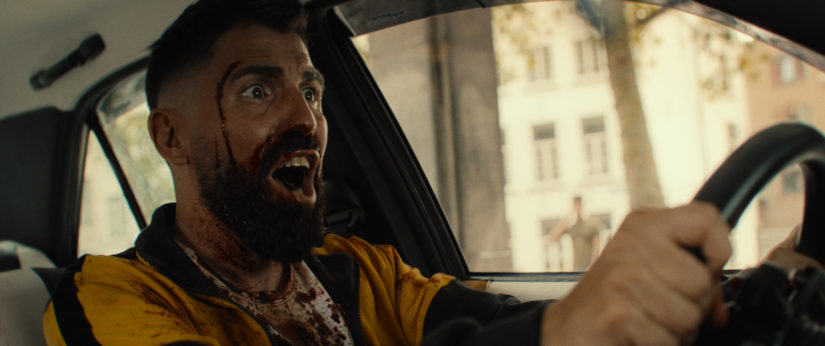 Noah has put the wild years behind him and is now trying to sail for calmer seas with his girlfriend and daughter. When his behaviorally challenged cousin Carlos asks him to be the driver for a little courier job—which of course, is only harmless on paper—he puts the pedal to the metal of his souped-up ride, license plate H4Z4RD. With car speakers blasting the roughest EDM (Darude! Tiësto!), Jonas Govaerts's gas-guzzler of an action comedy is filled to capacity with insane ideas and buck-wild shots that simply won't stop. One of the party movies of the year!
In attendance of Jonas Govaerts
Jonas Govaerts
is a dear friend of SLASH. The Antwerp-born music video, television, and film director completed several award-winning shorts before making his feature debut, the neo-slasher Cub (SLASH ½ 2015), for which he received the award for Best Direction at Sitges in 2014. Recent credits include the series Tabula Rasa, F*** you very, very much, and music videos for artists like R.A. the Rugged Man, A Winged Victory for the Sullen, and Die! Die! Die!
Screenings
Filmcasino
Fr,23.09.▸20:30
More films you might like