Freaky Fantasies
Multiple | 74 Min | DCP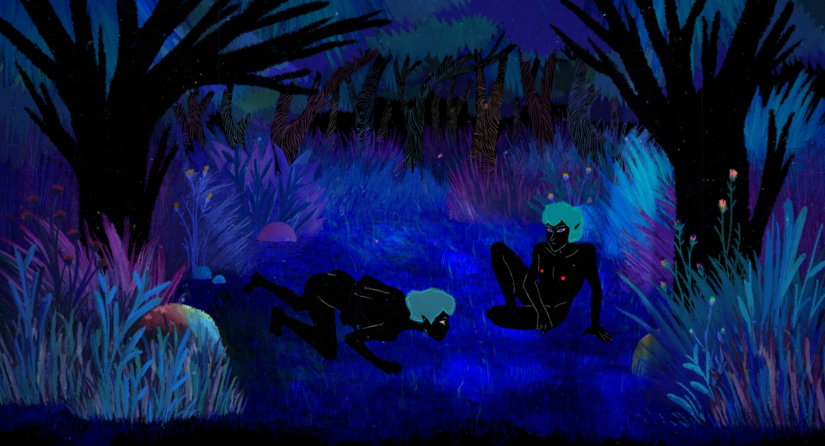 Let SLASH seduce you with this explicit and exquisite package of twisted lust and sexy absurdities. We won't skip the foreplay. For we aim to awaken your animalistic desires and feed your fetishes—100 percent free of kink shaming! Follow the rhythmic thrusts of your curiosity into this world of temptations, where we put a sadomasochistic spin on romantic (noir) conventions, conjure sex demons in the midst of ritualistic role-play and see our tentacled monster-sex fantasies come to life. After a barnyard roll in the hay, an intergalactic journey of self-discovery, and a bathroom romance with our own pipes and plumbing, we may even find out what happened to the missing sweet potato. Sexy snacks melt in our mouths and soak our palates in an aftertaste that's as orgasmic as it is existential. Ultimately, we take satisfaction into our own hands for a truly dirty climax—no safe word needed. Can you feel the tingling sensation yet? Come get it, I'm sweaty!
---
FOU DE BASSAN
Yann Gonzalez | UK 2021 | 4′
Austrian premiere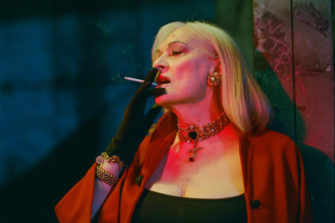 Dead city. Foggy night. A saxophone is playing. Lust is lurking.
---
HOLD ME TIGHT
Leoluna Robert-Tourneur | BE 2021 | 6′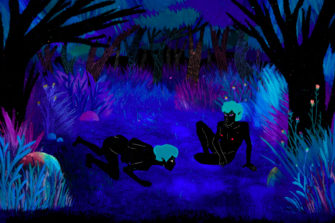 In the heart of a dark forest, two silhouettes meet, attract and repel each other in an explosive bridal parade.
---
HARVEST BOWL
Cody Kostro | US 2021 | 7′
Austrian premiere
A salacious secret is uncovered in a cultish and conservative nineteenth century New England village.
---
SWEAT OF HIS COW
John Stuart Wildman, Alan Smithee | US 2021 | 6′
European premiere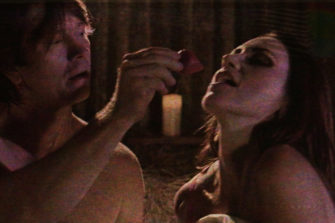 An impossibly gorgeous doctor lawyer runs out of gas next to a barn where an impossibly sweaty man is milking a cow. A sexy relationship ensues where they learn that gas is just the beginning, milk is always the end. A skin flicks spoof that would make Zucker, Abrahams and Zucker proud.
---
UNICORN
Matt Porter | US 2021 | 14′
European premiere
A bisexual man meets an attractive couple to explore the possibilities of life as a 'unicorn.'– a drama free, emotionally non-threatening third.
---
ROACH LOVE
Jacen Tan | SG 2022 | 6′
European premiere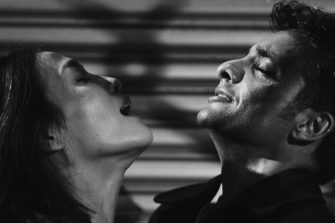 A man who gets off stomping on cockroaches finds his match in a woman who shares his fetish.
---
HONEY SWEET
Inari Sirola | UK/FI 2021 | 3′
Austrian premiere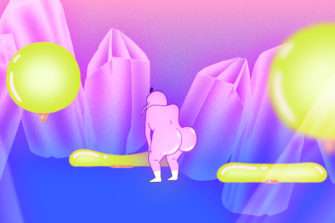 A mysterious treat called 'Honey Sweet' gets everyone's juices flowing in this suggestive animated music video.
---
SEXY SUSHI
Calleen Koh | SG 2020 | 3′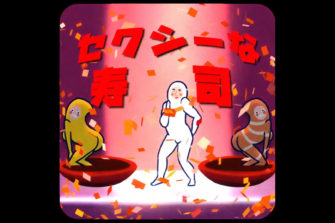 Sushi and his sexy Topping friends love to pimp themselves out on the conveyor belt, but a sudden existential crisis leads Sushi to wonder if there might be more to life.
---
FINDING URANUS
Ivan Li | CA/HK 2019 | 7′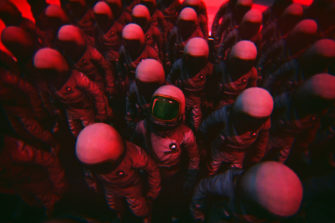 A Coming of Age Sci-Fi film about Lost and Found
---
IN THE FLESH
Daphne Gardner | US 2022 | 13′
European premiere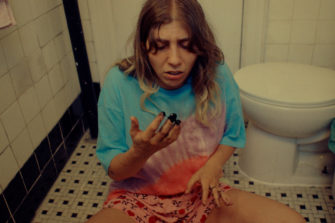 Tracey is addicted to jerking off with her bathtub faucet. When the pipes start shooting out dirty water and she starts leaking black goo, she descends into the basement to find the cause of her suffering and confront it, so she can masturbate in peace.
---
Screenings
Metro
Fr,30.09.▸20:30
More films you might like