WORLD PREMIERE
Der Riss
Rupture | Paul Ertl | AT 2022 | 53 Min | DCP
Metro
Double Feature with Mater Superior
Th,29.09.▸20:30
Metro
Double Feature with Mater Superior
Su,02.10.▸15:00
Tickets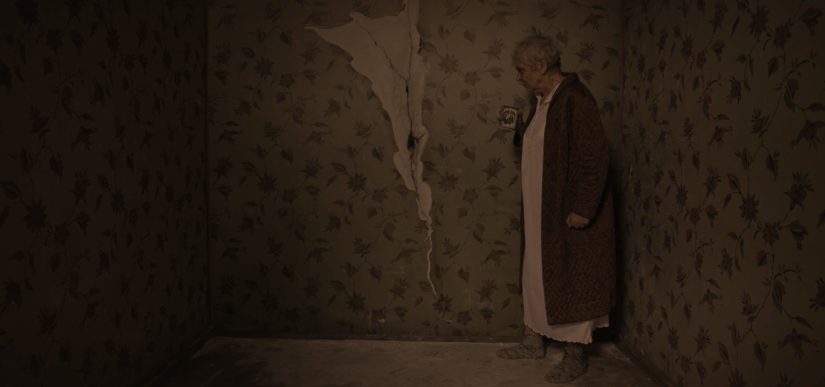 Double Feature with Mater Superior
Frau Pospisil lives alone in her old Viennese apartment. Her son takes the old lady's increasing forgetfulness as an opportunity to try to convince her to move to a nursing home. But then a rupture appears in a wall in her apartment, through which something enters Frau Pospisil's world that will change her life forever. Paul Ertl's highly efficient and beautiful Rupture is scary, mid-length psychological fare that metamorphoses into a debonair, original yet somewhat unsettling utopia and finally makes a forceful case for the autonomy of elderly people.
In attendance of Paul Ertl
Paul Ertl
was born in Vienna in 1979 and worked in many capacities on film sets and in productions during his Communication and Film and Media studies. The cofounder and manager of the legendary coffee shop/video store Oz Cinethek and longtime employee at the Austrian distributor Filmladen was awarded the City of Vienna's dramatist grant for his first screenplay, Durst. Rupture is his directing debut, produced in collaboration with the Vienna Film Academy.
Screenings
Metro
Double Feature with Mater Superior
Th,29.09.▸20:30
Metro
Double Feature with Mater Superior
Su,02.10.▸15:00
More films you might like