Deep Fear
Deep Fear | Grégory Beghin | FR 2022 | 80 Min | DCP
Filmcasino
Fr,30.09.▸23:00
Night of the 1000 knives
Tickets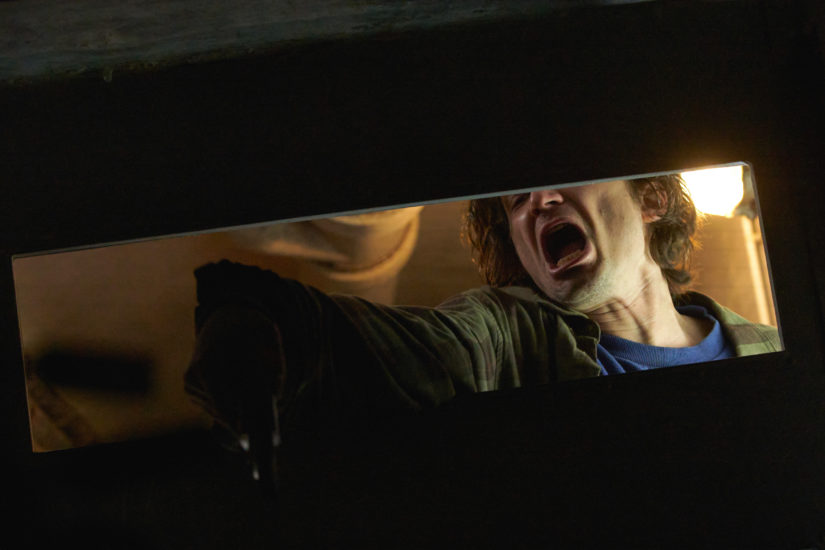 Below Paris, deep in the belly of the metropolis, there's a massive network of catacombs. Three friends descend into the confining darkness, seeking thrills—only to find their most primal fears laid bare as they are chased through the hallways, ducts, and tunnels by a group of neo-Nazis. On the run, they advance into a barricaded part of the catacombs and make a monstrous discovery. Deep Fear is an efficient, swift B-movie—the deeper it advances into the darkness (and the past), the more archaically, raucously, and ferally its ideas and nightmares play out.
NIGHT OF 1000 KNIVES
Get ready for the wildest night of the year! Four of the vilest, most wonderful, grisly, gory atrocities we could get our hands on, plus one quick act of beastly malice will rob you of your sleep. And remember: All who stay till the end will receive a coveted, extremely limited badge pin with original artwork.
Sep 30, 11 p.m., Filmcasino
Grégory Beghin
has been passionate about filmmaking since childhood. His first critical and public success came with the series Euh. At the same time, he wrote and directed the zombie series Burkland, which was filmed largely with a smartphone. His next big project was the comedy Losers Revolution (2020), his feature debut, which he directed together with Thomas Ancora. Deep Fear is his second movie.
Screenings
Filmcasino
Fr,30.09.▸23:00
Night of the 1000 knives
More films you might like