Deadstream
Deadstream | Vanessa Winter, Joseph Winter | US 2022 | 87 Min | DCP
Filmcasino
Sa,24.09.▸23:59*
Tickets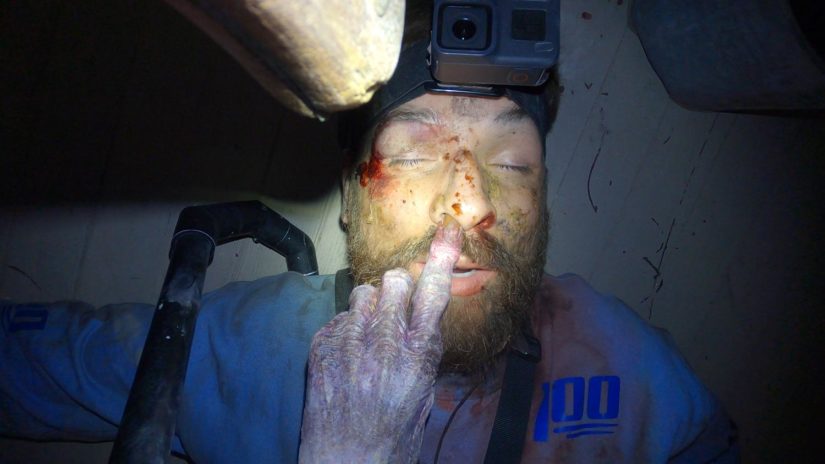 A disgraced live streamer broadcasts his night in a purported haunted house in Utah online to win back his fan base (and his livelihood). In their feature debut, the filmmaker couple Joseph and Vanessa Winter deconstruct a typical internet bro—without forgetting to serve their audience the reason for sitting in the darkened theater: Deadstream is one of the year's best horror comedies, a playful thrill ride chock-full of fun, ingenious ideas (there's a beef jerky cam!) and frights. Excellent!
O P E N E R
HAIRSUCKER
Michael Jones, Paddy Jessop, AU 2022, 4′, no dialogue
European premiere
In the dead of night, something is crawling through a dark apartment in search of its favorite food.
Vanessa Winter, Joseph Winter
are Utah-based writers and directors. After viral horror shorts for CryptTV and Knott's Scary Farm, they made the demonic TV feature Devil's Got My Back (2018). 2022 has been a huge year for them: Deadstream premiered at SXSW, and they also participated in V/H/S/99, the latest installment of the horror anthology series, which was first shown at the Toronto International Film Festival.
Screenings
Filmcasino
Sa,24.09.▸23:59*
* in the night to 25.9.
More films you might like