Blaze
Blaze | Del Kathryn Barton | AU 2022 | 101 Min | DCP
Filmcasino
We,28.09.▸18:00
Tickets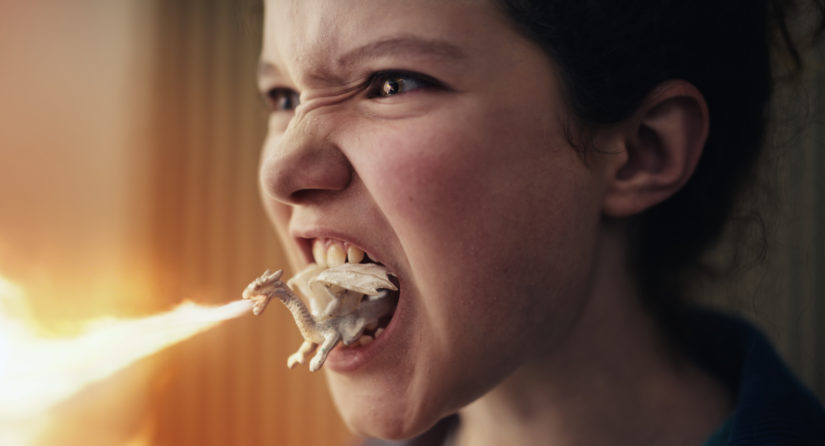 Twelve-year-old Blaze witnesses a rape in broad daylight. The heavily traumatized girl withdraws into her imagination, where she is protected from all harm by a glittering, sparkling dragon, among other things. At the same time, Blaze is the only one who could identify the perpetrator in court. The feature debut of multi-award-winning Australian painter Del Kathryn Barton is an extraordinary coming-of-age story toggling between harsh realism and magical fantasy—packing an extraordinary punch not least because of the talented young lead, Julia Savage.
V O R F I L M
THE BUSINESSMAN
Nathan Ginter, US 2022, 9′, eOV
International premiere
On her way home from school, a young girl runs into a mysterious salesman who makes her a strange offer.
Del Kathryn Barton
is recognized as one of Australia's leading figurative painters of her generation. Her decorative, highly detailed works combine traditional painting techniques with contemporary design and illustrative styles. Her animated short film adaptation of a story by Oscar Wilde, The Nightingale and the Rose, premiered at the 2015 Berlinale. Blaze is her feature film debut. It was first shown at this year's Tribeca Film Festival.
Screenings
Filmcasino
We,28.09.▸18:00
Presented by
More films you might like