All Jacked Up and Full of Worms
All Jacked Up and Full of Worms | Alex Phillips | US 2022 | 71 Min | DCP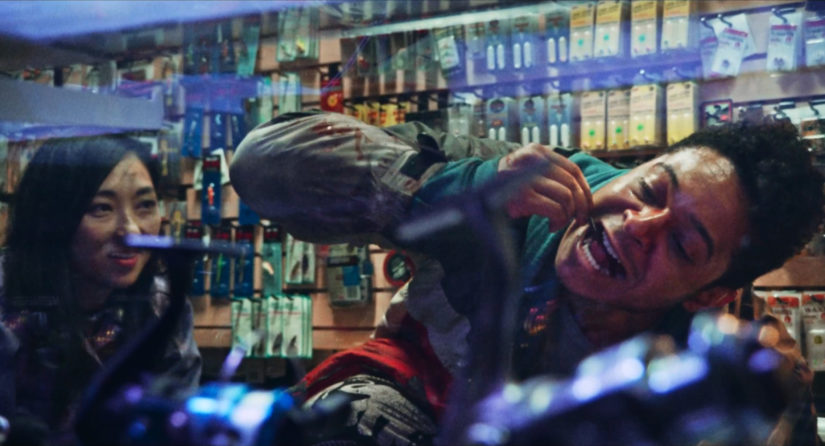 Classic case of "title says it all": Buddies Roscoe and Benny are all jacked up and literally full of worms. Blasé and fed up with the world, the two modern-day slackers roam Chicago until one of them helps himself to one of the titular worms. This is when Alex Phillips's debut turns into a quixotic, hallucinogenic slacker trip chock-full of bizarre characters and even more outlandish ideas culminating in a slurping, slimy finale. All Jacked Up and Full of Worms is small, wild, and free—tasteless and disgusting, an avant-horror experience iridescent in its sleaze and happy in its underground spot—after all, that's where all the worms live, too.
O P E N E R
THE BLOOD OF THE DINOSAURS
Joseph Badon, US 2021, 18′, eOV
Austrian premiere
Uncle Bobbo teaches everyone where oil comes from. This is bookended by the history of the natural world, starting with the rise and fall of the dinosaurs. Then continuing with the violation of creation and with the recreation and rebirth of a more perfect humanity. (Joe Badon)
Alex Phillips
is a writer and director based in Chicago, Illinois. All Jacked Up and Full of Worms is his debut feature. It premiered at the 2022 Fantasia International Film Festival in Montréal.
Screenings
Metro
Sa,24.09.▸23:00
More films you might like