Masterclass Brandon Cronenberg & Karim Hussain
Metro
Sa,23.09.▸15:30
Free entry
Tickets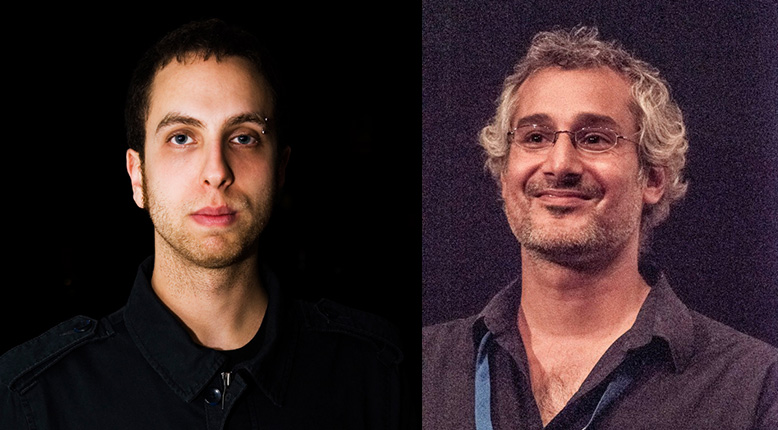 Those purchasing tickets for the Possessor screening will automatically receive a ticket for the subsequent masterclass, admission for which is free. The remaining tickets for the masterclass will be handed out at the box office of the Metro Kinokulturhaus from 2:30pm.
In conjunction with Forum Filmregie, this year the SLASH Film Festival is bringing one of the most exciting, innovative and provocative directors of current world cinema to Austria for the first time. Canadian Brandon Cronenberg has effortlessly peeled himself away from the shadow of his world-famous father, David Cronenberg, over the past decade with three feature films. They're all nested between visionary science fiction and transgressive body horror, and he's become the internationally celebrated proponent of a genre cinema that is as radical as it is philosophical. And largely responsible for the extravagant visual language of Cronenberg's films Antiviral, Possessor, and most recently, INFINITY POOL, all of which were presented at the most relevant festivals, is Canadian cinematographer Karim Hussain, also a director and screenwriter and one of the program coordinators of the first Fantasia Film Festival in Montreal in 1997.
Together with Forum Filmregie we'll be showing Cronenberg and Hussain's collaboration Possessor, followed by a two-hour masterclass in which the pair will give some deep insights into all areas of their filmmaking, from brainstorming and screenwriting to developing the visual language and extraordinary special effects work.
Metro
Sa,23.09.▸15:30
Free entry
In cooperation with